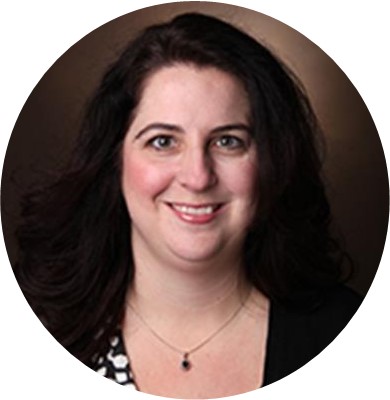 Michelle Terrell, MSN, CPNP-AC/PC
Director of Advanced Practice
Neonatal Intensive Care, Newborn Nursery, Pediatric Critical Care Unit, Pediatrc Cardiology-Acute Care, Cardiology Fetal, Pediatric Cardiothoracic Surgery, Pediatric Surgery & Trauma
Monroe Carell Jr. Childrens Hospital at Vanderbilt
615-936-2537
michelle.terrell@vumc.org 
Michelle Terrell, MSN, APN, CPNP-AC/PC is the Assistant Director of advanced practice for Pediatric Acute and Critical Care at the Monroe Carell Jr. Childrens Hospital at Vanderbilt. She leads advanced practice nurses (APNs) in the acute and critical care setting, coordinating delivery of high quality, safe and efficient care.
Michelle is a board-certified Pediatric Nurse Practitioner in both primary and acute care and has practiced in the pediatric critical care setting for more than 13 years as a pediatric nurse practitioner. Leadership and advanced practice program development has been the focus of her career. Mentoring and growing new nurse practitioners is the heart of her work.
Michelle served as the Tennessee Chapter of the National Association of Pediatric Nurse Practitioners (NAPNAP) President from July 2012-July 2013. She serves as a member of the APN Committee of the Tennessee Nurses Association.
She received the 2015 VUMC APN of the Year Award and the Innovative Practice in Nursing Award in 2005.
Michelles research includes validating a tool for diagnosing children greater than 5 years old with delirium in the critical setting and recently in validating a delirium diagnosis tool for preschool age children. She also serves on the Pediatric Cardiac Intensive Care Unit Quality team, collaborating to improve quality of care in the PCICU.
She has served as the VUMC Advanced Practice Standards Committee Chair since 2009. Focusing on standardizing Advance Practice Protocols to meet regulatory guidelines, to be evidenced based and to be in conjunction with privileges of the nurse practitioner.