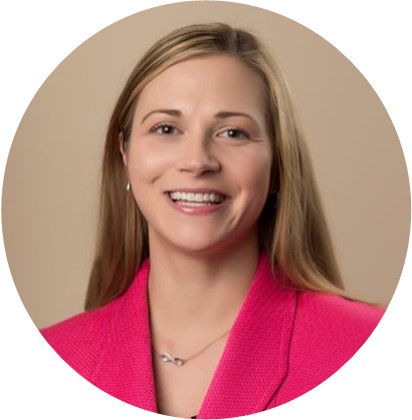 Jennifer Mitchell, MSN, APRN
Director, Vanderbilt Health On Call
Instructor, Vanderbilt University School of Nursing
615-343-3590
jennifer.k.mitchell@vumc.org 
Jennifer Mitchell, MSN, APRN, is the Director of Vanderbilt Health OnCall at Vanderbilt University Medical Center. She graduated from Vanderbilt University School of Nursing in 2005 and has worked as an Oncology Nurse, Hematology and Stem Call Nurse Practitioner and Oncology Nurse Practitioner. 
Jennifer has since expanded her portfolio having worked the past few years as an Access Leader for VICC, Project Manager for Vanderbilt University Medical Center's Innovation Integration Center and more recently, as a Health Operations Systems Consultant for VUMC Operations Systems Engineering department. Her work with clinical systems, informatics, systems and process improvement and HITECH/Meaningful Use has further complemented her work in nursing.
Jennifer's team received the 2014 Healthcare Informatics Innovator Award and she was the recipient of the 2008 Nurse Excellence Award by the Middle Tennessee Chapter of the Oncology Nursing Society. She has served as president for the Oncology Nursing Society for two years and served as a board member for over five years. Jennifer was inducted into Sigma Theta Tau and an active member of American Nurses Association, the Oncology Nursing Society and Junior League of Nashville.
When Jennifer is at work she enjoys spending time with her husband and daughters on Kentucky Lake in Waverly, Tennessee.