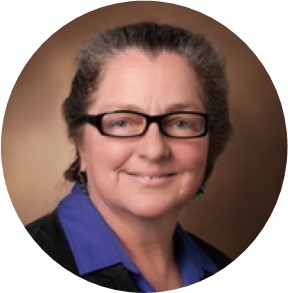 Jane Case, DNP, APRN-BC
Director of Advanced Practice
Medicine
615-343-7750
jane.case@vumc.org
Jane is the Director of Advanced Practice for Vanderbilt University Medical Center Department of Medicine. Jane has been a nurse since 1989. She started her career as an ICU nurse at Morehead Memorial Hospital in Eden, NC. She became a charge nurse, then nursing supervisor while pursuing her Master's degree at Old Dominion University. 
After graduating as an FNP in 1997, Jane joined the faculty at Vanderbilt's School of Nursing and started a primary care practice. Jane has been a primary care provider at Vanderbilt since then, caring for a panel of over 3,000 patients, and also completed her DNP at Vanderbilt in 2010. She transitioned from full-time clinician to her leadership role in the Department of Medicine in 2013. 
Jane's area of professional interest and scholarly work is in preventative care and community health. With a passion for clinical teaching, she has also been honored with awards over the years which include Rockingham County's Meritorious Service Award in Nursing, North Carolina's Nursing Excellence Award, AOA Teaching Award ( VUMC ), Top Scoring Outpatient Clinic Awards in 2006 and 2010 by PRC, Clinical Care Leader Award by Vanderbilt's School of Medicine Shade Tree Clinic, and the prestigious Tennessee Nurse Practitioner of the Year Award in 2012 by AANP.