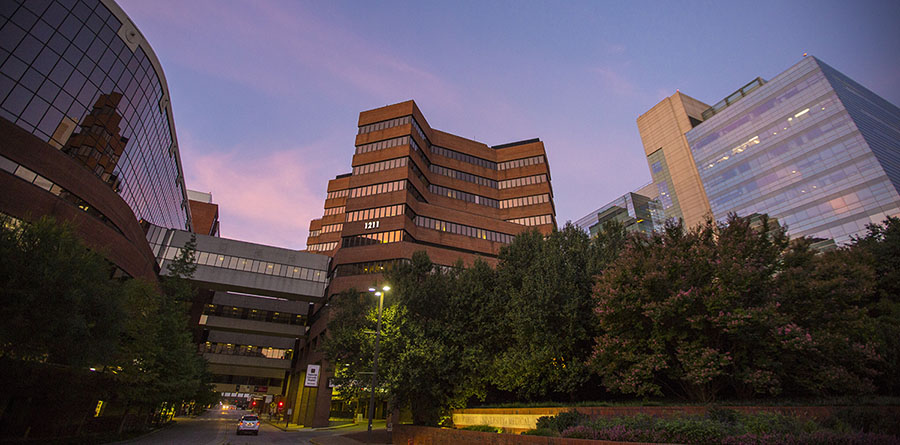 The Institute for Medicine and Public Health at Vanderbilt exists to connect research and teaching with policy and practical solutions. We are charged with re-imagining and amplifying collaborations among more than 50 departments, 292 faculty, 208 staff, 110 graduate students, more than 21 centers, and all ten schools. The Institute reaches across the state, nation, and the global community to translate knowledge into better health.
We currently manage a grant and contract portfolio that exceeds $200 million and spans topics from aging to zoonosis and methods from clinical trials and community-engaged research to bioinformatics and personalized medicine to ethics and policy.
As we grow, we are looking for individuals who are as excited as we are about expanding our research portfolio and achieving even higher levels of service to our investigators so that they can compete well for funding, manage projects efficiently, and make discoveries that advance health.
Our administrative positions manage a portfolio of responsibilities that include budgeting, forecasting, financial reporting, developing grant applications, development of sponsored clinical trials, research administration and compliance, marketing and communication, creating visual presentations, creating infographics, data management and analysis. Our service-delivery model utilizes a team-centric and collaborative approach to provide deliverables, create systems, and develop tools. A focus on relationships and community are essential to the team's success.
Please don't hesitate to be in contact if you have related experience.
We are currently recruiting for the following roles:
This role will be responsible for varied and highly complex duties involving the use of accounting practices and requiring the exercise of judgment in selecting and applying guidelines.
Responsibilities will include but are not limited to the following:
Initiating and processing transactions
Researching discrepancies
Reconciling financial transactions
Tracking financial and payroll information
Maintenance of electronic files and databases
General administrative responsibilities in support of the institute
Preferred experience and skills:
Strong experience with accounting and financial responsibilities
Familiarity with pre- and post-award administration
Advanced knowledge of spreadsheets and database applications
Professional work style with high level of problem solving skills
Additionally, successful candidates will possess and demonstrate extraordinary attention to detail, the ability to manage multiple projects and deadlines simultaneously while remaining helpful and courteous, be extremely organized, efficient, team player and self-starter. 
Learn more about this position and apply online. 
---