Shipping Address:
Ginger L. Milne, Ph.D.
Eicosanoid Core Laboratory
Vanderbilt University
561 Preston Research Building
23rd Avenue South at Pierce Avenue
Nashville, TN 37232-6602 USA
Phone: (615) 936-2050
---

 
 
(1).  All shipments should be placed early in the week (Monday - Wednesday only).
(2).  Shipments should be placed with Federal Express or similar service using the Priority Overnight delivery service.
(3).  Samples should be maintained at -80C until shipment and should be packed with 5-10 lbs of dry ice.
(4).  A packing list, preferentially as an Excel spreadsheet, along with the tracking number of the package should be sent to ginger.milne@vanderbilt.edu and stephanie.sanchez@vanderbilt.edu on the day of shipment.
Please contact the Eicosanoid Core Director with any questions.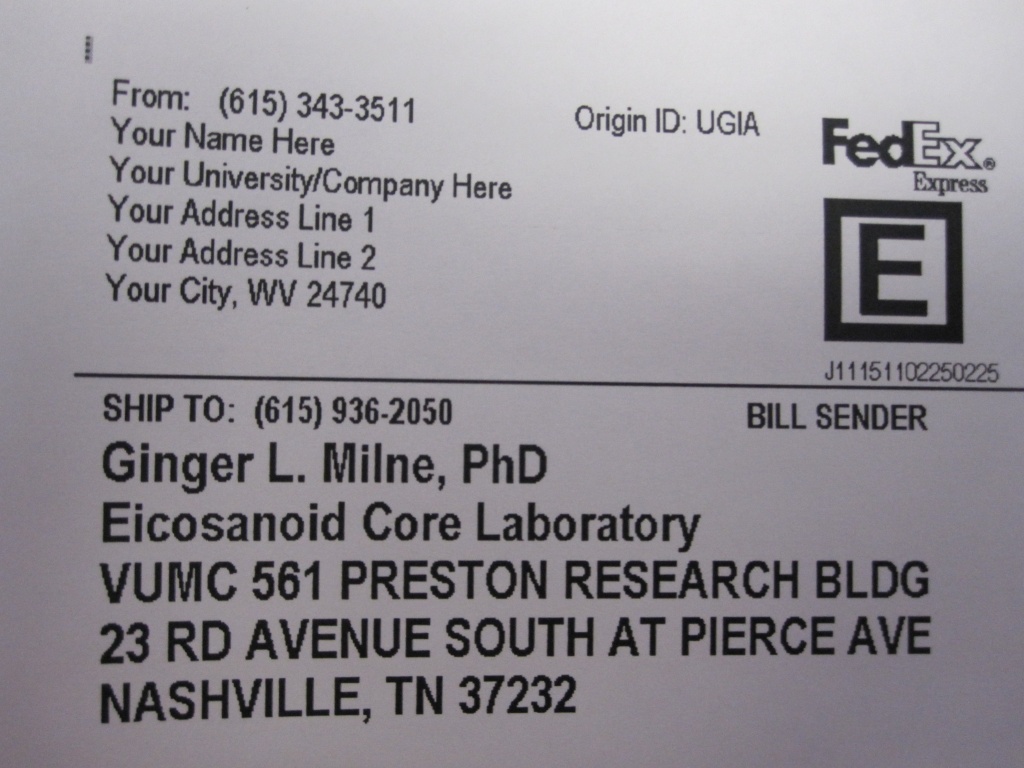 ​