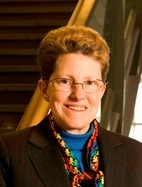 Ellen Wright Clayton, M.D., J.D.
Craig-Weaver Professor of Pediatrics, Professor of Law
Center for Biomedical Ethics and Society
Ellen Wright Clayton, MD, JD, is the Craig-Weaver Professor of Pediatrics and Professor of Health Policy at Vanderbilt University Medical Center and Professor of Law in the Vanderbilt University School of Law.  A graduate of Duke University, Stanford University, Yale Law School, and Harvard Medical School, Professor Clayton is an internationally respected leader particularly in the field of law and genetics.  Professor Clayton's scholarship currently focuses on the translation of genomics to clinical care, and she currently is co-Principal Investigator of two grants, one involving a transdisciplinary Center for Excellence in ELSI Research addressing genomic privacy and another analyzing legal issues in liability, quality, privacy and access, and the clinical-research interface, all with the goal of developing more effective solutions. She has published two books and more than 175 scholarly articles and chapters in medical journals, interdisciplinary journals and law journals on the intersection of law, medicine and public health. In addition, she has collaborated with faculty and students throughout Vanderbilt and in many institutions around the country and the world on interdisciplinary research projects and helped to develop policy statements for numerous national and international organizations. An active participant in policy debates, she has advised the National Institutes of Health as well as other federal and international bodies on an array of topics ranging from children's health to the ethical conduct of research involving human subjects. Professor Clayton has worked on numerous projects for the National Academy of Medicine, including serving as a member of its Advisory Council and Chair of the Board on Population Health and Public Health Practice. She is currently Co-Chair of the Report Review Committee of the National Academies of Sciences, Engineering, and Medicine. She is an elected Fellow of the American Academy for the Advancement of Science.
---
For more about her work, visit Genomics and ELSI.