The Bagnato Lab starts a partnership with Acoustic Coffee and the Voros Innovation and Impact Fund
Discover all the good that can come from a cup of coffee.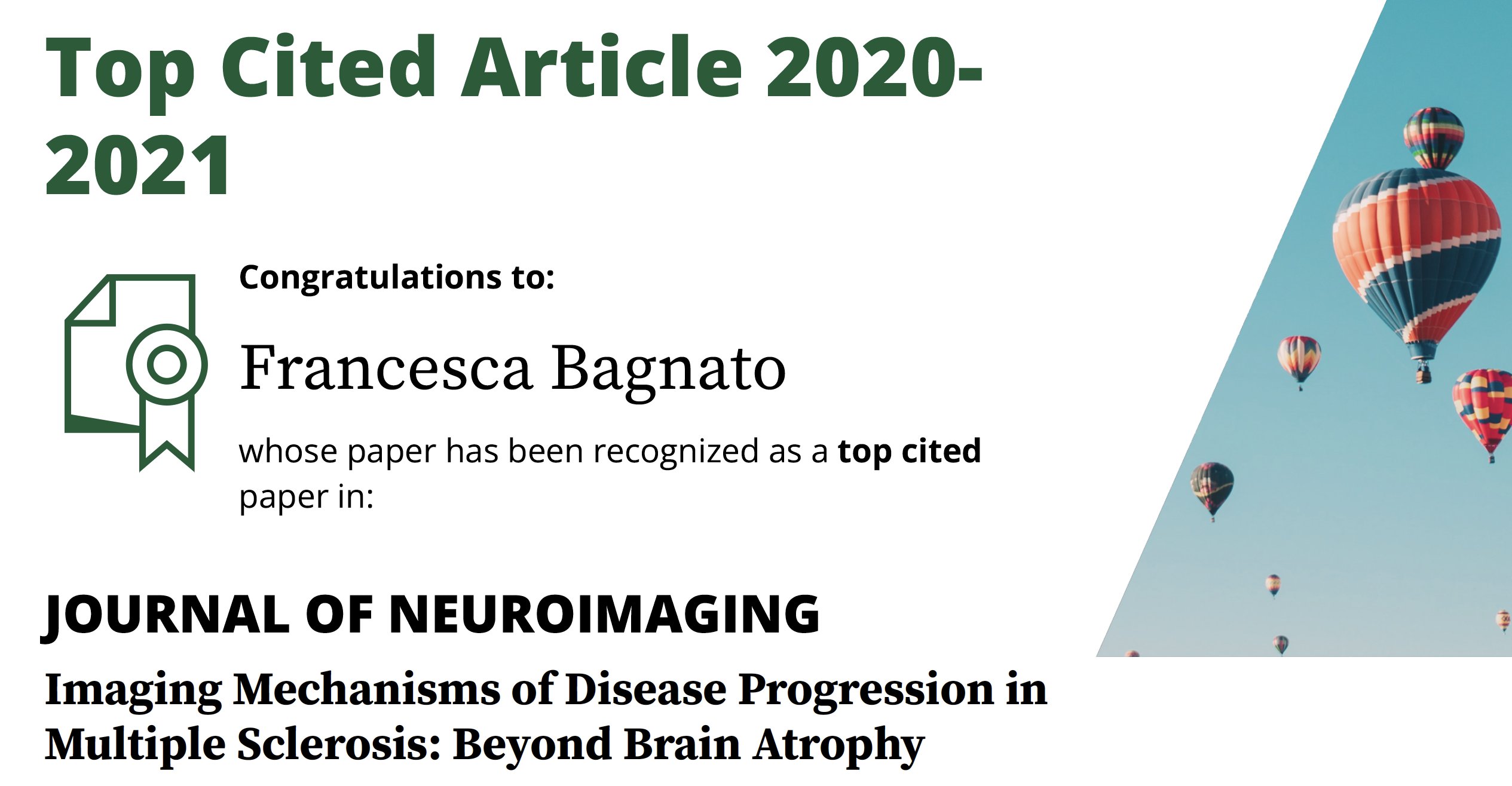 The American Neurological Association features Dr. Bagnato's work.
Discover all the progresses done to fight multiple sclerosis and how MS 2020 differs from even MS 2010.
National Multiple Sclerosis Society honors Dr. Bagnato.
Always grateful to the National MS Society for the support to patients, clinicians and scientists in the fight against multiple sclerosis.
7-Tesla MRI Illuminates Biomarkers for Neurological Disorders.
A snapshot on our work at ultrahigh field MRI and the role of susceptibility based sequences to track microglia activation in persons with multiple sclerosis.