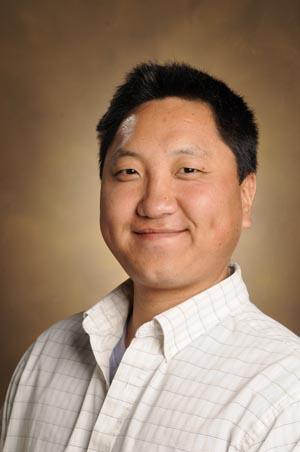 David Flaherty
Senior Research Specialist
David Flaherty has been with the VUMC Flow Cytometry Shared Resource (VUMC FCSR) since January of 2007. He has collaborated with many investigators in departments ranging from molecular physiology and Biophysics to Pathology, Microbiology and Immunology. His contributions have been made towards research on H. pylori, adipose tissue, pancreatic islet cells, immune cells in the CNS, mapping neuronal content of non-human primates, cancer cell metastasis, HIV infections among others.
In addition to research collaborations, David has extensive experience with most assays and analysis tools of flow and mass cytometry. He has strong background in experimental design, instrumentation QC and maintenance, personnel training, and scientific consultations. David also teaches the Flow Cytometry Techniques Module for the Masters of Laboratory Investigation program for the Vanderbilt University School of Medicine.
Prior to his time with the VUMC FCSR. David Flaherty had 3 years of research experience using the BD LSRII flow cytometer at The Ohio State University.  In Dr. Joanne Turner's laboratory, he focused his research on murine host mediated immunological response to M. tuberculosis infection.  His research included looking at activated T cells and macrophages from the lungs and lymph nodes of infected mice.