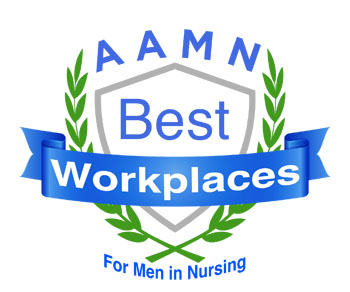 VUMC Reporter
by Matt Batcheldor

Vanderbilt University Medical Center has been recognized with the 2019 Best Workplace for Men in Nursing Award from the American Association for Men in Nursing (AAMN).
The AAMN is a professional organization that works to improve gender diversity and inclusion in nursing.
Criteria for the award included recruitment materials featuring men in nursing, strategic plans to increase gender diversity, historical evidence demonstrating an increase in the number of men in nursing and evidence of male nurse involvement.
"Among the more than 6,000 nurses serving patients at Vanderbilt, our male nurses, in particular, show incredible kindness and ability," said Marilyn Dubree, MSN, RN, NE-BC, Executive Chief Nursing Officer.
"From our clinical nurses in the Pediatric Cardiac Intensive Care Unit to our Chief Nursing Officer of Vanderbilt Behavioral Health, they promote safe and quality patient care across the enterprise. I offer my heartfelt thanks and congratulations on this remarkable achievement."
For its 145-year history, VUMC has welcomed men into nursing on all units and at all levels. While acknowledging a stigma around men in the nursing profession globally, VUMC strives to make diversity in its workforce intentional and has included men who are committed to providing quality, compassionate care for patients and families.
As of April, 10% of Vanderbilt's nurses and 14% of advanced practice nurses were male. Among Vanderbilt's gender-inclusive policies is the parental leave policy that allows new fathers as well as mothers to receive two weeks of paid parental leave.
Vanderbilt's male nurses continue to be regularly recognized with institutional awards, including the Five Pillar Leader Award and Credo Award.
Among 200 unit boards spanning the Vanderbilt enterprise, at least 30 are co-chaired by men.
"I am proud to stand with these men in nursing," Dubree said. "They are exceptional and continue to make Vanderbilt University Medical Center a preferred place to work."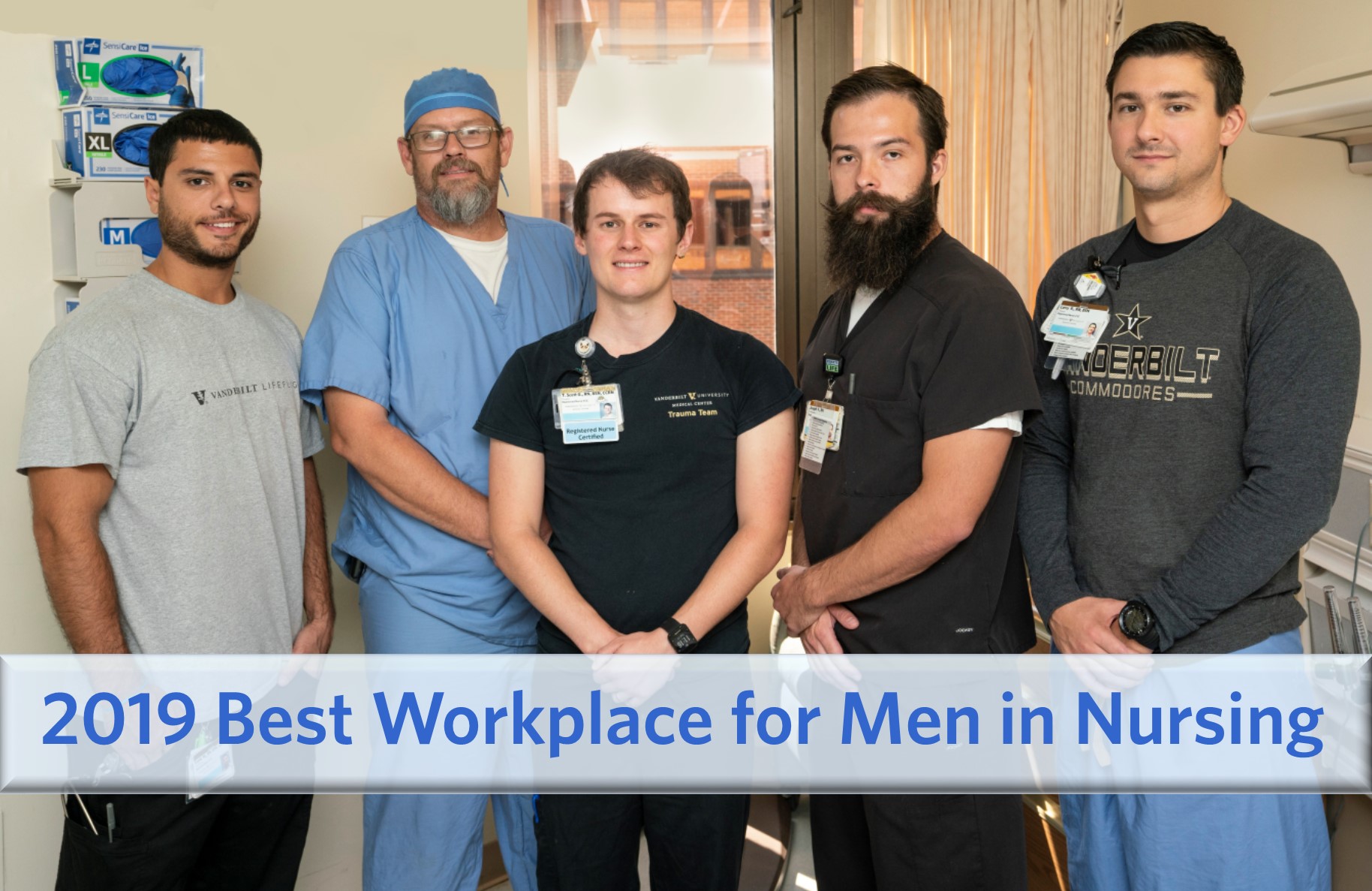 ​