Certification affirms advanced knowledge, skill, and practice to meet the challenges of modern nursing.  We appreciate your dedication to those you serve and your profession.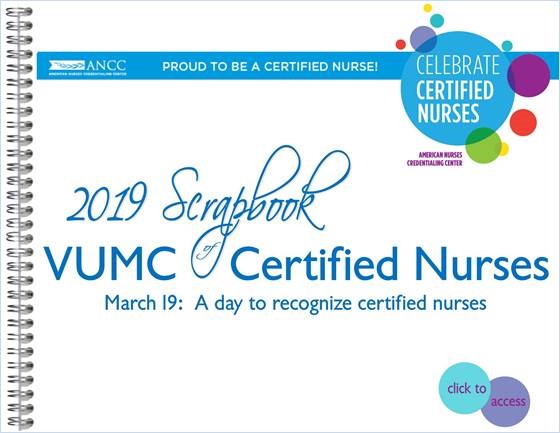 This scrapbook does not reflect every VUMC Certified Nurse, but those that were able to attend
the Annual Certified Nurses Day Group Photo on March 7, 2019, or submit photos of their
unit's/area's certified nurses.