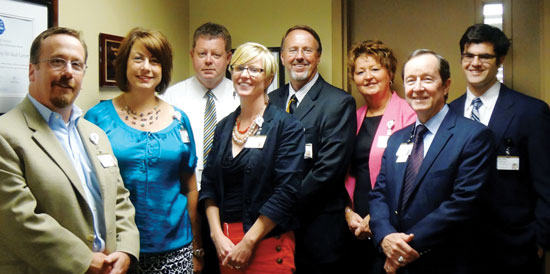 Vanderbilt University Medical Center's supply chain department is designed to enable physicians and clinicians to enhance quality outcomes and patient safety. Our team is comprised of almost 300 employees who strive to ensure efficient and successful behind-the-scenes operations for the hospital system.
Through Vanderbilt Health Supply Chain Solutions we help hospitals, practices and health systems achieve clinical integration in their supply chains to increase efficiency, reduce cost and improve accuracy of scheduling and delivery of medical supplies.  
Vanderbilt Health Purchasing Collaborative allows us to collectively define and implement synergies across various healthcare organizations that result in lower supply, pharmaceutical and purchased services expenses, promoting lower health costs and higher quality care within our communities.