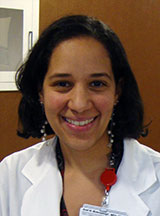 Anel W. Muterspaugh, M.P.H., C.P.H.
Clinical Research Coordinator III
Vanderbilt-Ingram Cancer Center
2220 Pierce Ave.
Nashville
Tennessee
37232-6309
Screen clinics to identify eligible patients for enrollment into correlative tissue collection clinical trials.  Initiate patient contact for study introduction, consent, and clinical trial enrollment.  Assist physicians and VUMC staff to enroll patients in tissue collection studies.  Arrange for sample collection.  Conduct study follow ups as stated by study protocol.