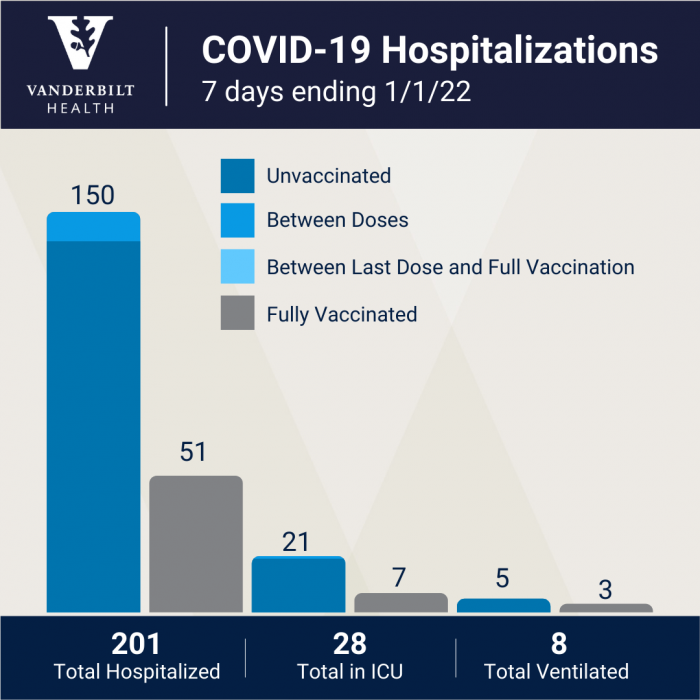 We continue to be hopeful as the number of overall patients hospitalized for COVID are down again this week. However, the number of people in ICU care and on ventilators rose this past week, and most are unvaccinated against COVID-19. The vaccines continue to reduce risk of serious and life-threatening illness. If you're not yet vaccinated, please talk to your doctor or find a vaccine near you at http://spr.ly/6183yCzEX. 
Frontline health care workers still need your support, patience and kindness as they support our community through the pandemic. 
These data reflect patients hospitalized over the 7-day period ending Sept. 25 on our Nashville campus, including our Children's Hospital; Vanderbilt Wilson County Hospital, and Vanderbilt Tullahoma-Harton Hospital. It includes patients with active COVID infection. It doesn't include patients who remain hospitalized because of lasting complications of their illness. The lighter blue bars reflect patients who are "partially vaccinated," meaning they are between 2 doses or have had 2 doses less than 14 days ago.