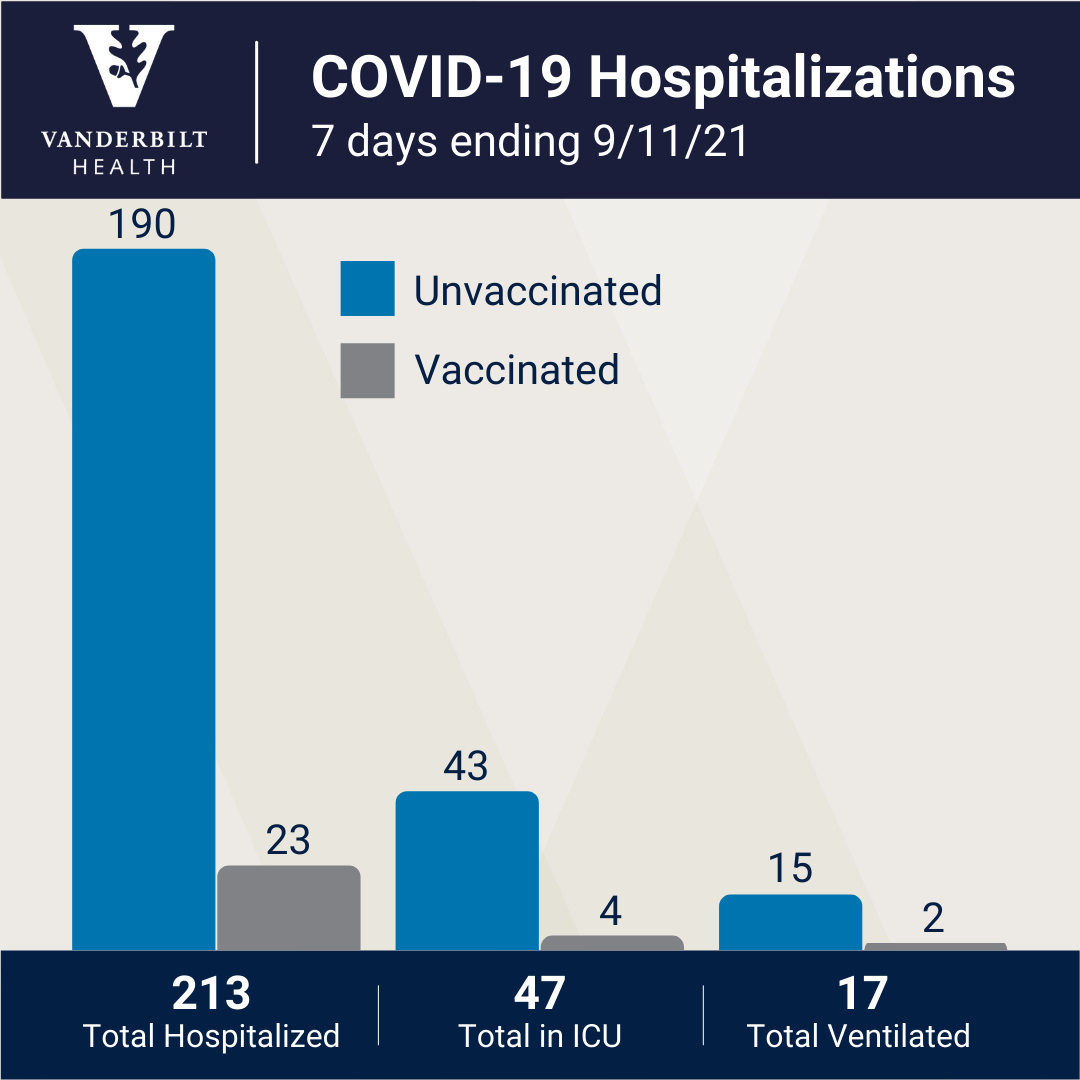 We continue to see an overwhelming proportion of unvaccinated patients in our hospitals due to COVID-19.
These numbers reflect people admitted over a 7-day period because of serious COVID-19 illness. These patients were admitted on our Nashville campus (including Children's Hospital), as well as Vanderbilt Wilson County Hospital and Vanderbilt Tullahoma-Harton Hospital. The fully vaccinated group is all who are 2 weeks past getting a second dose of Pfizer or Moderna vaccines or a shot of J&J's vaccine.
We'd like to remind everyone commenting here to please be respectful of others, even those who disagree with you. If you want to make your point and have it stand, do so respectfully. We appreciate everyone's interest in this chart. We especially appreciate shares, and we repeat our advice to get fully vaccinated against COVID-19.
Find a vaccine site close to you: http://spr.ly/6185yLatl