https://news.vumc.org/2020/08/21/vumc-awarded-34-million-to-lead-nationwide-convalescent-plasma-study/
Vanderbilt University Medical Center has been awarded a one-year, $34-million grant by the National Center for Advancing Translational Sciences, part of the National Institutes of Health, to conduct a nationwide study of "convalescent plasma" as a treatment for COVID-19. The randomized, controlled trial will test whether infusions of plasma, the liquid part of blood collected from COVID-19 survivors, can help other hospitalized patients with COVID-19. The plasma contains antibodies against SARS-CoV-2, the virus that causes COVID-19.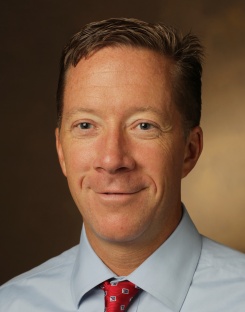 Vanderbilt's Trans-Institutional Programs (TIPs) investments fund programs devoted to discovery and learning with an "interdisciplinary" approach that addresses society's most pressing problems. It's a centerpiece of the university's Academic Strategic Plan. This year, TIPs has funded the project Soldier-Inspired Innovation Incubator for Discovering Research-Based Solutions in Vanderbilt Re-Investment Awards (VRA) category. Project faculty are from the School of Engineering, College of Arts and Science, Peabody College, School of Medicine – Clinical, and Owen Graduate School of Management. Project researcher, Sean Collin, MD, is Professor and Executive Vice Chairman for Research and Director of the Center for Emergency Care Research and Innovation at Vanderbilt University Medical Center. Project lead, Douglas Adams, Ph.D., is Daniel F. Flowers Professor, Distinguished Professor, Chair of Civil and Environmental Engineering, and Professor of Mechanical Engineering at Vanderbilt University.
https://news.vumc.org/2020/04/02/study-aims-to-shield-health-workers-from-covid-19-infection/
Vanderbilt University Medical Center is playing a key role in a national effort to establish a registry of U.S. health care workers and test whether the anti-malarial drug hydroxychloroquine (HCQ) will protect them, their patients and their families from COVID-19. The Board of Governors of the non-profit Patient-Centered Outcomes Research Institute (PCORI) in Washington, D.C., today approved up to $50 million to fund the initiative, known as the Healthcare Worker Exposure Response and Outcomes (HERO) research program, to be led by the Duke Clinical Research Institute (DRCI). Co-chairs of the HERO Steering Committee are Russell Rothman, MD, MPP, VUMC Senior Vice President for Population and Public Health, and Judith Currier, MD, professor of Medicine and chief of the Division of Infectious Diseases at UCLA Medical Center, Santa Monica. Fellow steering committee member Sean Collins, MD, MSCI, professor and executive vice chair of the Department of Emergency Medicine at VUMC, will lead VUMC's engagement in the HERO study and will serve as the site's principal investigator. He also is a member of the protocol advisory committee.