https://news.vumc.org/2021/03/02/study-to-evaluate-effectiveness-of-covid-19-vaccines-in-preventing-hospitalization/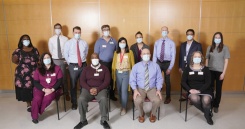 As the Food and Drug Administration (FDA) has approved adding a third COVID-19 vaccine to the rollout, a multicenter study led by Vanderbilt University Medical Center will evaluate how effective the vaccines are in preventing hospitalization from COVID-19. In 2020, clinical trial data showed that the current SARS-CoV-2 vaccines were effective at preventing infections and severe illness from COVID-19 in the clinical trial setting.
https://news.vumc.org/2020/06/30/new-study-examines-coronavirus-transmission-within-households/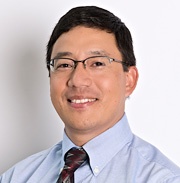 Vanderbilt University Medical Center investigators are leading a new study that examines the transmission of SARS-CoV-2, the virus that causes COVID-19, within households in Nashville. The study funded by the Centers for Disease Control and Prevention (CDC) aims to understand how fast the infections spread within households and the factors that may be associated with that transmission. This is one of few longitudinal studies in the country that will examine coronavirus infections among close contacts.