https://www.help.senate.gov/hearings/examining-our-covid-19-response-improving-health-equity-and-outcomes-by-addressing-health-disparities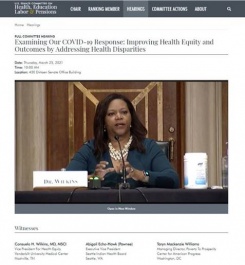 Dr. Wilkins testified before the U.S. Senate Health, Education, Labor & Pensions Committee on Examining Our COVID-19 Response: Improving Health Equity and Outcomes by Addressing Health Disparities. It was exciting to hear her reference several of our projects and to witness the impact of our combined efforts and contributions are making on a national level!
https://news.vumc.org/2020/06/17/initial-covid-19-testing-data-show-impact-in-nashvilles-minority-communities/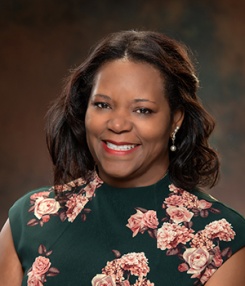 Early data assessing the primary language of those who received COVID-19 tests at Vanderbilt University Medical Center, and tested positive, illustrates the disproportionate impact the pandemic is having on racial or ethnic communities. Of the first 18,491 patients tested for the novel coronavirus, 1,063 speak 37 languages other than English, according to analysis of electronic health records by VUMC's Office of Health Equity. Although this group represents 5.7% of those tested, they are 19.4% of those positive and the highest number reside in two adjacent Nashville ZIP codes.