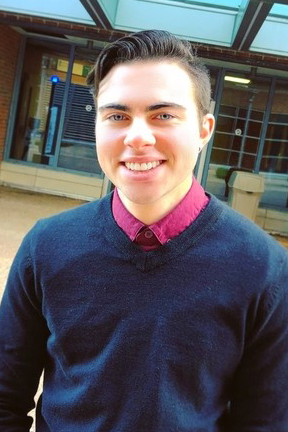 pronouns: he/him/his
Keanan Gottlieb is a 2017 graduate from Pitzer College where he studied Public Health with an emphasis on gender and disparities. 
During the summers of 2015 and 2016, Keanan served as an intern for our program, where he contributed to the Trans Buddy patient navigator initiative, as well as research focused on identifying transgender patients in electronic health records.
Keanan's professional interests include transgender health and emergency medicine. When not at work, he enjoys learning how to play bagpipes and scuba diving.
"I am excited to be back working for the Program for LGBTQ Health," Keanan says of his return. "I look forward to working on a variety of studies with multidisciplinary teams as well as interacting with patients."