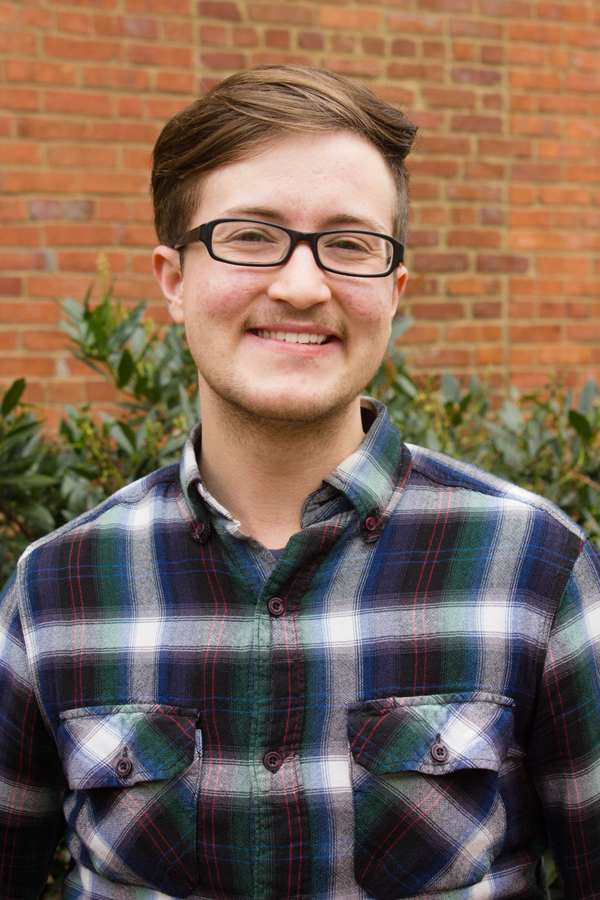 After receiving his PhD in Neuroscience from Vanderbilt University in Fall 2015, Kale accepted a postdoctoral scholarship in Dr. Fei Wang's lab at China Medical University in Shenyang, where he is using network-based neuroimaging techniques to study first-episode psychosis.
Kale Edmiston is a PhD in Neuroscience at Vanderbilt University, where he studies the neuroendocrine system, stress, and social behavior. As part of his dissertation work, he has helped run a musical theatre camp for children and adolescents with autism spectrum disorders. Kale is the first out transgender graduate student at Vanderbilt University and in 2014 was elected president of the Neuroscience Student Organization.
Kale has a longstanding interest in improving health care access for transgender people. He has provided transgender health care trainings to providers across the country since 2004. He is also active in a number of organizing projects related to primary care access for transgender people as part of The Program for lgbtq Health. Kale was a plenary speaker at the 2013 Gay and Lesbian Medical Association Annual Meeting, where he spoke about his role in improving transgender patient care as part of lgbtq health program at VUMC.