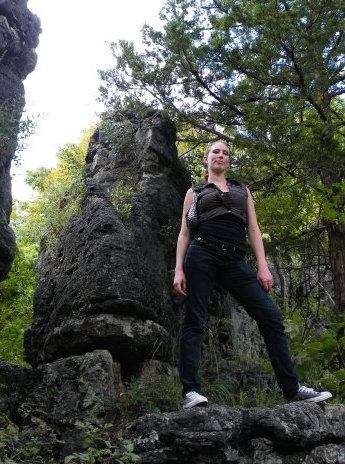 Pathology, Microbiology and Immunology
Nicole earned her B.S. in Biology from the University of California, Santa Cruz in 2010. While an undergraduate, she was selected for a summer internship at Blood Systems Research Institute in the laboratory of Dr. Graham Simmons, where she returned after graduation as a research assistant. In Dr. Simmons's lab she worked on projects investigating mechanisms of ebola and chikungunya virus (CHIKV) cell entry and characterizing CHIKV antibodies. She joined the Vanderbilt IGP and subsequently, the Denison lab in 2012. Her work in the Denison lab focuses on understanding how coronaviruses regulate replicative fidelity through interactions with the RNA-dependent RNA polymerase. She successfully defended her dissertation in March of 2017.
Nicole is now a Postdoctoral Researcher at Colorado State University.