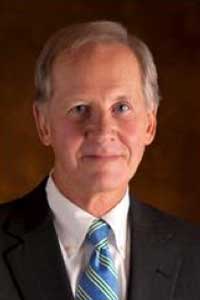 Thomas J. Sherrard, J.D.
Sherrard Roe Voigt & Harbison
Mr. Sherrard is a founding member of Sherrard Roe Voigt & Harbison, PLC. His legal practice includes mergers and acquisitions, corporate finance, corporate, securities law and commercial law. He has served as general outside counsel for both public and private corporations and advises clients on a broad range of corporate, commercial, corporate governance and securities law issues.
He received a bachelor's degree (with distinction) from Duke University and a J.D. (with honors) from the University of Florida, where he was elected to the Order of the Coif and served as Editor-in-Chief of the University of Florida Law Review.
Tom has served as an Associate Professor at Vanderbilt Law School from 1972 until 1978 (tenured in 1975). Thereafter he has served as an Adjunct Professor at the Law School and as an Adjunct Professor at Owen Graduate School of Management. Courses taught include Corporate Finance, Commercial Transactions, Securities Regulation, and Financial Instruments. He is the author of numerous law review articles and state and national seminar presentations on corporate and securities issues.
He has been named in the Best Lawyers in America for the past 30 years, and each year has been named in the Nashville Post Best Lawyers in Nashville.
His civic activities include:
Founding Chairman of the Nashville Public Education Foundation
Past Chairman (2007 – 2019) and current member of the Steering Committee of Nashville's Agenda
Past Chairman (2004 – 2005) of the Nashville Area Chamber of Commerce Board of Governors
Founding Chairman (1990) of Partnership 2000, what is now Partnership 2020, the Nashville Area Chamber of Commerce's economic development initiative
Former President and current Trustee of Leadership Nashville
President, Nashville Bar Association (2012-2013)
Past Chairman (1999 – 2001) of the Center for Nonprofit Management Board of Directors
Tom's wife, Dana, is an interior designer. They have 3 children: Katherine Randall ("Kate") Chinn; Mary Elizabeth ("Beth") Fernandes; and Thomas Johnson Sherrard IV ("Tom").