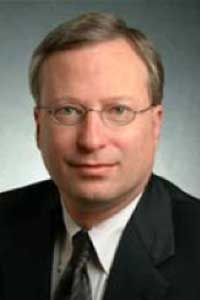 Samuel E. Lynch, D.M.D., D.M.Sc.
Founder, BioMimetic Therapeutics Inc.
Dr. Lynch received his Doctorate of Medical Sciences from Harvard Medical School and his Doctorate of Dental Medicine with Specialty in Periodontology from Southern Illinois University and Harvard University School of Dental Medicines, respectively. He has over 250 publications and patents, numerous grants from the National Institutes of Health (NIH) and numerous other awards and honors. His clinical and scientific focus is in the field of regenerative medicine.
Dr. Lynch's passion is in bettering lives through translational medicine and entrepreneurship. His discoveries formed the basis of a biotechnology company which he founded and led, developing innovative medicines for bone healing through multicenter clinical trials, FDA approval, large-scale manufacturing and commercialization. Products he has developed have been used to improve healing of bones in millions of patients. According to one Harvard publication, he is one of an exceedingly small group of scientists/clinicians internationally who have made a medical discovery in the laboratory and successfully led its development through the entire development process from "benchtop to bedside", while concurrently leading the biotech company developing these products from start-up to IPO to strategic sale.
In addition to his professional accomplishments Dr. Lynch is active in many philanthropic activities, medical missions and STEM (science, technology, engineering and math) education initiatives. In this capacity, he has advised on health and regulatory policy at the State and Federal levels.