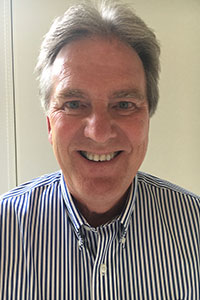 Robert C. (Bob) Schiff, Jr., M.D.
Pediatric Associates of Cincinnati
Bob Schiff, Jr. has been a member of the Vanderbilt University Board of Trust since 2013. He graduated magna cum laude from Vanderbilt with a B.S. degree in 1977. He attended the University of Cincinnati College of Medicine, earning the M.D. in 1981, after which his pediatric residency was spent at Cincinnati Children's Hospital where he also served as pediatric chief resident.
A practicing pediatrician in Cincinnati, Dr. Schiff is a fellow of the American Academy of Pediatrics, and a member of the Ohio Academy of Pediatrics and the Cincinnati Pediatric Society. He also served on the Board of Trust of the YMCA of Greater Cincinnati, and was previously involved with Kids Helping Kids (Adolescent Substance Abuse treatment facility). He was formerly a member of the Coalition for a Drug-Free Greater Cincinnati. Dr. Schiff and his family have established the Schiff Family Scholarship at Vanderbilt for need-based aid in support of undergraduate students from the Cincinnati area.
Dr. Schiff and his wife Dawn live in Cincinnati and are the parents of Meredith ('06), Reed and Austin ('12).