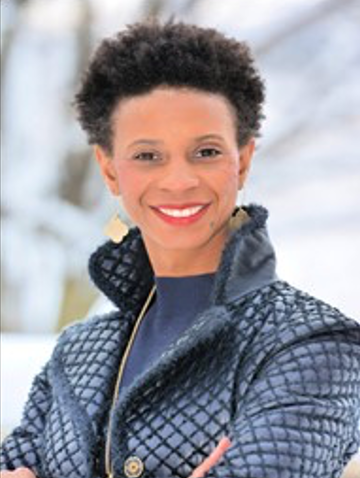 Makeba Williams, MD, FACOG, NCMP
Vice Chair of Professional Development and Wellness
Department of Obstetrics and Gynecology, Washington University School of Medicine
Makeba Williams, MD, FACOG, NCMP is an academic physician board certified in obstetrics and gynecology. She is the Vice Chair of Professional Development and Wellness in the Department of Obstetrics and Gynecology at Washington University School of Medicine in St. Louis. Prior to joining the faculty at Washington University, Dr. Williams served as an associate professor at the University of Wisconsin School of Medicine and Public Health Department of Obstetrics and Gynecology where she led the Division of Academic Specialists in General Obstetrics and Gynecology for seven years.
A North American Menopause Society Certified Menopause Practitioner, Dr. Williams founded the UW Health Menopause Clinic in 2016 to train the next generation of physicians to meet the healthcare needs of midlife and menopausal women. Her service to the University of Wisconsin and UW Health includes chairing the University of Wisconsin Medical Foundation finance committee and numerous other strategic committees. She has been honored with several national and local teaching awards, including the Arnold P. Gold Foundation Humanism and Excellence in Teaching Award; the CREOG Faculty Award; the SASGOG Faculty Award; the Sabine Droste Award for Resident Teaching and Mentorship, 2016; the Karl A. Rudat Award for Surgical Teaching; and the 2022 ACOG Mentor Award.
Dr. Williams's research focuses on process improvement in guideline-based care and shared decision-making in women's health care.
Dr. Williams graduated from Vanderbilt University in 1998 with a BS in Child Development from Peabody. She was an inaugural member of the Honors Program in Child Development. She earned her medical degree from Meharry Medical College, followed by a residency in obstetrics and gynecology at Virginia Commonwealth University Health System.
Dr. Williams is a proud Commodore! She is a member of the Vanderbilt University Board of Trustees. She and her husband are benefactors of the Dr. Makeba and Damond Williams Boatwright Opportunity Vanderbilt Scholarship.