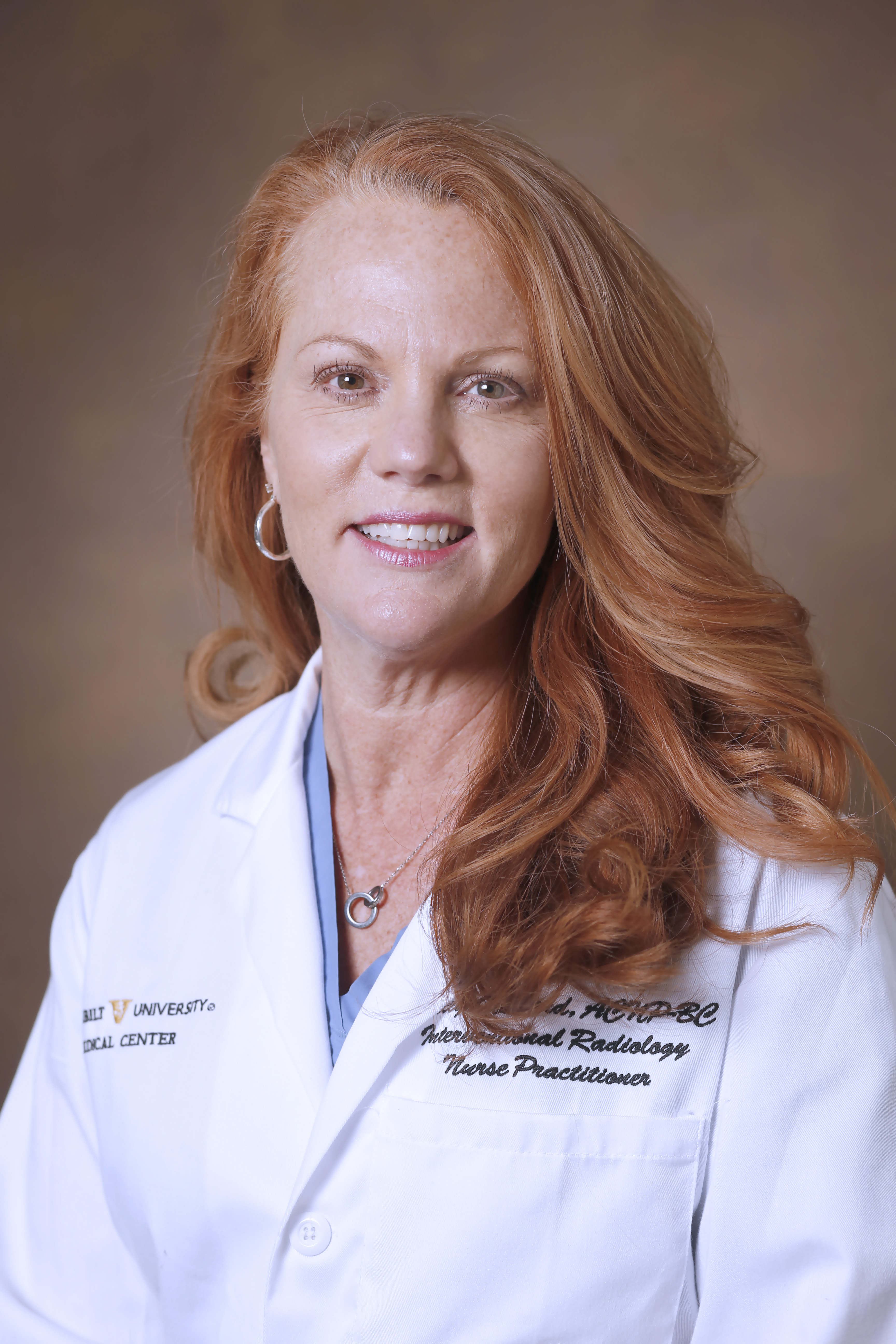 Tracey L. Goddard, MSN, APRN, earned her BS in Nursing from Austin Peay State University in 1991.  She obtained her MS in Nursing from the University of Alabama Huntsville in 2008 and is board certified as an Acute Care Nurse Practitioner.  
Prior to coming to Vanderbilt, she had 17 years' experience as a RN in ICU/stepdown, pain management, and private practice in Neurosurgery. She transferred to Neurosurgery at Vanderbilt in 2007 as a RN and continued pursuing her master's degree in Nursing.  After graduation, she joined Vanderbilt Nursing Faculty as an Endovascular Neurosurgery Nurse Practitioner.  In 2011, she joined the Vanderbilt Medical Faculty as Assistant in Radiology and Radiological Sciences in Interventional Radiology, where she has performed many different types of ultrasound guided procedures, including biopsies, paracentesis and thoracentesis. 

She is a member of the Middle Tennessee Advanced Practice Nurse Association and the American Association of Nurse Practitioners.