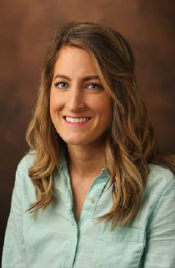 Memory & Aging Project Coordinator II
Jaclyn Bogner is the team leader for the Memory & Aging Project at the Vanderbilt Memory & Alzheimer's Center. She attended the University of Maine and graduated summa cum laude with a bachelor's degree in psychology. She conducted her senior thesis on the effects of rumination and sexism on disordered eating symptoms in undergraduate women. She was the recipient of a fellowship grant for this research and presented her poster at the Association for Behavioral and Cognitive Therapies in Washington, D.C. Prior to coming to the center, Jaclyn coordinated investigational medication studies that researched novel treatments intended to slow and halt the progression of Alzheimer's disease.
In addition to supervising the Memory & Aging Project team, Jaclyn administers neuropsychological testing, conducts semi-structured diagnostic interviews, obtains participant informed consent, manages data quality, and trains new team members. In the future, she plans to pursue a doctoral degree in clinical psychology. In her free time, Jaclyn enjoys painting, cooking, and playing with her dog.