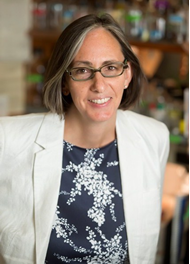 W. Kimryn Rathmell, Ph.D., M.D.
Hugh Jackson Morgan Chair in Medicine
Chair of the Department of Medicine
Professor of Biochemistry
2220 Pierce Avenue
Preston Research Building, Suite 777
Nashville
Tennessee
37232
Dr. Kimryn Rathmell is a physician-scientist focused on renal cell carcinoma. She earned her MD and PhD in biophysics at Stanford University, completed internal medicine training at the University of Chicago and University of Pennsylvania, and completed a medical oncology fellowship at the University of Pennsylvania. She joined the Departments of Medicine and Genetics at the University of North Carolina (UNC), Chapel Hill, North Carolina, in 2003, and was a founding member of the Department of Urology in 2013. She helped to lead several Cancer Genome Atlas efforts and has a clinical and translational trials program focused on pre-operative therapy and integrated genomics and functional imaging. In the UNC Lineberger Cancer Center, she served as the Associate Director for Education and Training, and she has been involved with the UNC Medical Scientist Training Program (MSTP) since 2004, acting as co-director. She also has leadership roles in the American Society of Clinical Oncology, having served on the Fellows and Junior Faculty Task Force, the Ethics Committee, and currently as the Tumor Biology Track Leader for the Education Committee. She was elected to the American Society of Clinical Investigators (ASCI) in 2011 and currently serves on the ASCI Council as the Secretary/Treasurer and as an Associate Editor for the Journal of Clinical Investigation. She has held roles in the Kidney Cancer Association, Society of Urologic Oncology, NIH Kidney Cancer Task Force, and VHL Alliance, and holds a K24 supporting her mentoring activities of physician-scientists. In sum, her interests and experience make her ideally positioned to lead the Division of Hematology and Oncology in the Vanderbilt Department of Medicine.
Research Information
As the Director of the Division of Hematology and Oncology, I am invested in creating a basic, translational, and clinical program that supports each of our cancer programs. 
As a genitourinary oncologist, I lead the GU oncology disease group clinical and research program, focusing my own research on renal cell carcinoma. Our laboratory is focused on cancers caused by deregulation of the normal hypoxia response pathway. We use clear cell renal cell carcinoma as a model system because virtually all of these tumors display dysregulation of this pathway. This cancer affects over 60,000 new patients annually in the US. Recent molecular discoveries based on understanding the hypoxia response pathway have led to the development of multiple new lines of treatment for this cancer. Our goal is to identify strategies to improve the treatment of cancers dependent on hypoxia pathway activation, or better ways to detect these cancers earlier. Therefore, our research takes a broad approach using genetic techniques to study tumor-initiating events and events that promote the development of invasive or metastatic features using in vitro, animal, and human systems. This translational research, all geared toward enhancing our understanding of the genetics and molecular biology of hypoxia-driven cancers, is folded into a clinical research program at the Vanderbilt University Medical Center and Vanderbilt Ingram Cancer Center.
Publications on