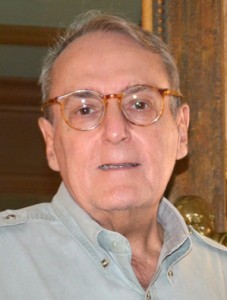 Charles W. Stratton, M.D.
Director, Clinical Microbiology Laboratory
Associate Professor of Pathology, Microbiology and Immunology
Associate Professor of Medicine, Infectious Disease
The Vanderbilt Clinic 21st & Edgehill Road
Nashville
Tennessee
5310
Pathogenesis of Chlamydia pneumoniae
Dr. Stratton is an Associate Professor of Pathology and Medicine, and Director of the Clinical Microbiology Laboratory. He has a long publishing history in microbiology. Dr. Stratton is the Deputy Chairman of the Infection Control Committee, the Co-Founder, Merlin Technologies and also serves on the Pharmaceuticals Committee. He is an Attending Physician on the Infectious Disease Service.
Dr. Stratton's primary research is in pharmcodynamics , particularly the mechanisms of resistance. He has authored or co-authored over 200 papers on this subject and is recognized as an international authority in this area. Dr. Stratton has served on a number of editoral boards and is the Editor-in-Chief of the Antimicrobic and Infectious Diseases Newsletter. Dr. Stratton is a full Colonel in the U.S. Army Reserves. He received the Bronze Star for service in the Persian Gulf War.
Dr. Stratton is a member of numerous professional organizations, and is a fellow in the American College of Physicians, College of American Pathologists , American Society of Clinical Pathologists, American Academy of Microbiology, and Infectious Diseases Society of America. For 14 years, he served as editor of "Topics in Clinical Microbiology", a bimonthly section of Infection Control and Hospital Epidemiology.
Dr. Stratton also serves as editor for Infectious Diseases Newsletter and the Antimicrobics and Infectious Diseases Newsletter. Dr. Stratton is the author of many articles, research publications, review publications, chapters, and abstracts. He has lectured extensively at teaching activities, meetings and conferences.
Research Information
Emerging infectious diseases are a recognized problem in clinical medicine. Chlamydia pneumoniae was first recognized in 1988 as a cause of community acquired respiratory tract infections. Since then, this unique pathogen has been associated with a number of chronic diseases, including atherosclerosis and asthma. The pathogenesis of Chlamydia pneumoniae and its role in chronic inflammatory diseases as a cause of secondary infection worsening the original inflammatory process is the basis of current research efforts.
Publications on