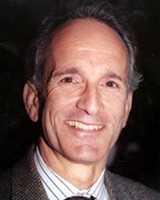 Jeffrey M. Davidson, Ph.D.
Pathology, Microbiology and Immunology
Lab Address
ACRE
VA Medical Center
Nashville
37232
Lab Address
MCN
Nashville
37232-2562
Research Information
Specialty:
Connective tissue research; Wound healing; Gene therapy
Description:
Elastin is a highly insoluble matrix protein with very low turnover. We study elastin gene expression in several biological systems. cDNA and antibody probes are used, respectively, to study regulation of elastin mRNA and protein synthesis, particularly related to modulation of elastin metabolism in diseases of human connective tissues such as blood vessels, lung and skin. Transcriptional and post-transcriptional regulation of matrix synthesis is evident in this system The role of mRNA stability, cis-acting mutations, and trans-acting factors are being evaluated in the context of elastic tissue diseases and growth factor responses. Cytokine effects are tested on cells from vascular smooth muscle, skin, and vocal fold. Several human diseases involve loss or excessive accumulation of elastic tissue, including an unusual aging syndrome, Hutchinson-Gilford progeria, and recessive and acquired forms of cutis laxa.. The consequences of elastin mutations that we discovered in cutis laxa is under intense examination

Connective tissue production and remodeling are also critical to proper wound repair. We have been examining the mechanisms of collagen and elastin turnover in pulmonary fibrosis and related diseases. We also use animal models to explore how addition or local inactivation of growth factors such as basic fibroblast growth factor, keratinocyte growth factor, transforming growth factor-? superfamily members, platelet derived growth factor and connective tissue growth affect the process and outcome of wound healing. Defective wound healing is an important clinical problem that is under study in fibrotic, aging and diabetic animal populations. Cellular and tissue-equivalent models are used where they appear to accurately reflect tissue behavior. Evaluation of gene expression by in situ and filter hybridization reveals diverse mechanisms, including the influence of metalloproteinases involved in reorganization of fibrous connective tissue.

We have used a novel form of gene therapy to express various factors in wounds with clear effects on the rate of healing. This technique offers the possibility of manipulating the healing process in a new and precise way, since recombinant expression vectors can be readily modified to understand structure-function relationships in an authentic biological context. Gene therapy of wounds also offers a rapid way to screen for wound healing functions of newly discovered cDNAs.

The laboratory is also part of the Vanderbilt Free-Electron Laser Center. This is a multidisciplinary program in which this laboratory is examining how tissues respond and heal after irradiation from the most powerful source of pulsed, infrared light energy in the country.