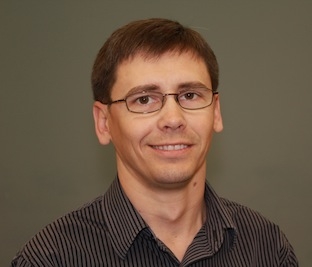 Daniel S. Perrien, Ph.D.
Medicine, Division of Clinical Pharmacology
Lab Address
MRB IV
2215B Garland Avenue, Room 1225B
Nashville
37232-0575
Ph.D. Physiology and Biophysics, 2006, University of Arkansas for Medical Sciences
B.A. Biology, 1998, Hendrix College
 
Background
Dr. Perrien joined the VCBB in November 2008.  After receiving his Doctorate in Physiology and Biophysics from the University of Arkansas for Medical Sciences, he worked for an orthopaedic tissue engineering company, developing growth factor based drug/device therapies to enhance musculoskeletal repair.  Fracture repair and distraction osteogenesis continue to be major areas of investigation.  In addition, his efforts include mathematical modeling of structure-function relationships in bone, understanding the skeletal response to mechanical load, and endocrine control of bone mass and turnover.
Research Information
Skeletal response to mechanical loading and disuse
Fibrodysplasia Ossificans Progressiva (FOP) and Heterotopic Ossification
Transforming growth factor receptor 3/Betaglycan in Osteoporosis and Bone Remodeling
Musculoskeletal imaging
Bone repair and regeneration
Techniques
Computed Tomography and micro-Computed Tomography
Finite element modeling
Rodent models of fracture repair, distraction osteogenesis, FOP, osteoporosis, heterotopic ossification, disuse osteopenia, and increased loading
Biomechanical testing
Histomorphometry
Immunohistochemistry
in situ hybridization
Bone cell culture and fluid shear