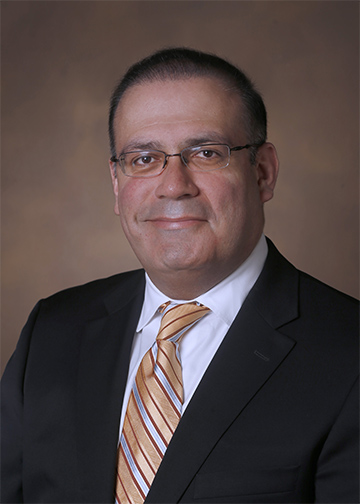 Quality and Safety Officer
Department of Cardiac Surgery
Vice Chair, Network Surgery
Vanderbilt University Medical Center
Delivery Address
Medical Center East - North Tower
1215 21st Avenue South
Nashville
Tennessee
37232
Phone
Phone: (615) 322-2318
Education
University of Pennsylvania, Philadelphia, PA, 1994-1998, BA
University of Pennsylvania, Philadelphia, PA, 1998-2003, MD
Post Graduate Training
Washington University in St. Louis, St. Louis, MO, 2014-2018, Assistant Professor of Surgery

The Johns Hopkins Hospital, Baltimore, MD, 2011-2014, Cardiothoracic Resident

Duke University, Durham, NC 2010-2011, Critical Care Fellow

Duke University, Durham, NC 2004-2010, General Surgery Resident

Duke University, Durham, NC 2003-2004, General Surgery Intern
Board Certifications
American Board of Surgery, General Surgery, Issued 2011, Expires 2022; Certified
American Board of Surgery, Critical Care, Issued 2012, Expires 2023; Certified
American Board of Thoracic Surgery, Thoracic Surgery, Issued 2015, Expires 2025; Certified
Research Focus
Advanced Heart and Lung disease

Cost effectiveness of therapies for advanced heart failure

Health Care Ecomomics and Policy

Molecular pathways of primary graft dysfunction following heart transplant
Patient Care Emphasis/Clinical Interest
Adult cardiac Surgery

Aortic Aneurysms

Cardiac Transplantation

Coronary Heart Disease

Heart Assist Devices

Heart Transplantation

Ischemic Heart Disease
Mechanical Circulatory Support
Recent Awards/Honors
Joel Cooper Career Development Award - International Society of Heart and Lung Transplantation
American Association of Thoracic Surgery Leadership Academy
Danny O. Jacobs Award for Surgical Excellence - Duke University Medical Center
Memberships, Professional Associations
International Society for Heart and Lung Transplantation
Society of Thoracic Surgeons
American College of Surgeons
Southern Thoracic Surgical Society
Recent Publications
Balsara KR, Krupnick AS, Bell JM, Khiabani A, Scavuzzo M, Hachem R, Trulock E, Witt C, Byers DE, Yusen R, Meyers B, Kowzower B, Patterson GA, Puri V, Kreisel D.  A Single Center Experience of 1500 Lung Transplant Patients.  Journal of Thoracic and Cardiovascular Surgery, Accepted.
Ogawa M, Masood MF, Ewald GA, Vader JM, LaRue SJ, Cheng A, Balsara KR, Itoh A.  Internal Driveline Damage Under the Costal Margin Several Years after Heartmate II Implant: A Series of Three Cases.  Journal of Artificial Organs, March 3, 2018.
Chang SH, Kreisel D, Marklin GF, Cook L, Hachem R, Kowzower BD, Balsara KR, Bell JM, Frederiksen C, Meyers BF, Patterson GA, Puri V.  Lung Focused Resuscitation at a Specialized Donor Care Facility Improves Lung Procurement Rates.  Annals of Thoracic Surgery, January 11, 2018; S0003-4975(18):30015-8.