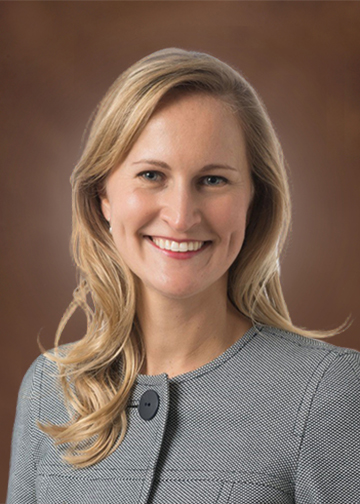 Brinkley Sandvall, MD
Assistant Professor of Plastic Surgery
Division of Hand and Upper Extremity Surgery
Department of Plastic Surgery
Dr. Sandvall is a plastic and reconstructive surgeon and joins our faculty as an Assistant Professor in the Vanderbilt Department of Plastic Surgery. Her clinical interests include adult and pediatric hand and upper extremity surgery, pediatric plastic surgery, extremity reconstruction after trauma, oncologic reconstruction for sarcoma, melanoma, and other cancers, peripheral nerve surgery, and lymphedema surgery.
Dr. Sandvall is a candidate member of the American Society for Surgery of the Hand and the American Society of Plastic Surgeons. She received a Certificate in Patient Safety and Quality from the University of Washington Center for Scholarship in Patient Care Quality and Safety. 

Research
Dr. Sandvall's research interests focus on patient-reported outcomes in hand surgery and clinical outcomes after high energy hand injuries.

Education 
Dr. Sandvall received her Bachelor of Science degree from Baylor University in Waco, Texas and her medical degree from Baylor College of Medicine in Houston, Texas. She completed her residency in plastic and reconstructive surgery at the University of Washington in Seattle, Washington. She then completed a hand upper extremity fellowship with the Department of Orthopedic Surgery at Washington University in St. Louis, Missouri, followed by a pediatric hand and microvascular surgery fellowship at The Royal Children's Hospital in Melbourne, Australia. 
Dr. Sandvall sees patients at: 
Adult Plastic Surgery
The Vanderbilt Clinic
1301 Medical Center Drive, Suite 3701
Nashville, TN 37232
APPOINTMENTS (615) 322-2350
Fax: (615) 343-2552
Vanderbilt Children's Hospital (under 18 years old)
2200 Children's Way, 9th Floor
Nashville, TN 37232
Phone: (615) 322-8777