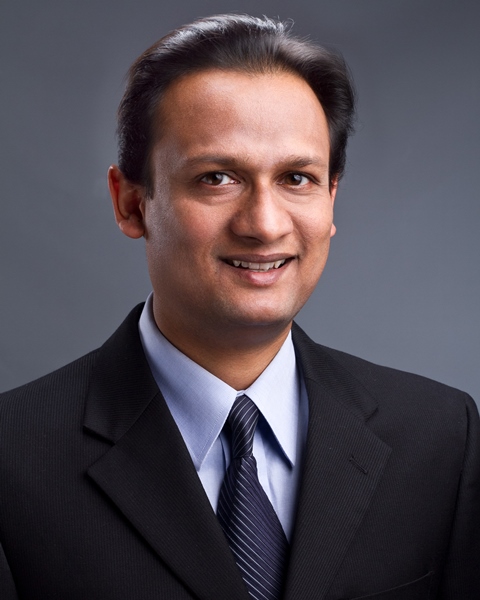 Associate Professor, Physical Medicine and Rehabilitation and Orthopaedics
Director of PM&R Research and Co-Director of Orthopaedic Sports Medicine Research
Office Address
Vanderbilt Stallworth Rehabilitation Hospital
Nitin Jain, MD, MSPH
Associate Professor, Physical Medicine and Rehabilitation
Director of PM&R Research
Associate Professor, Orthopedic Surgery and Rehabilitation (secondary appointment)
Co-Director of Sports Medicine Research and Director of Shoulder Research
Associate Professor of Medicine, Vanderbilt Epidemiology Institute
Board Certification
American Board of Physical Medicine and Rehabilitation
Research studies
Dr. Jain has a wide array of research interests in orthopaedics.  His team is currently recruiting patients to participate in the ARC shoulder study, a clinical trial comparing the effectiveness of operative (surgical) vs non-operative (physical therapy alone) treatment of rotator cuff tears in individuals aged 50-85.  Additional information about this study and others he is working on can be found at www.shoulderstudy.com.
Interests
Dr. Jain is a physician scientist whose clinical practice is focused on disorders of the shoulder, knee, and sports related injuries. He has special expertise in treating rotator cuff tears, tendon disorders, meniscal tears, and arthritis without surgery (non-operatively). He can offer patients an evidence-based second opinion (or first opinion) if they have been told that they need surgery for rotator cuff tears, tennis elbow, meniscal tears, arthritis (joint replacement), and tendon/nerve disorders. Dr. Jain performs ultrasound guided interventional procedures and diagnostic ultrasound for musculoskeletal disorders.
Dr. Jain's research focuses on clinical trials, and on epidemiology and outcomes of musculoskeletal disorders and orthopedic procedures. He has published over 50 articles in peer-reviewed leading medical journals. He has received research funding from the National Institutes of Health (NIH), and several foundations and institutional sources. He travels nationally and internationally to lecture and teach. His work has been reported by several national media outlets including Medscape, Fox News.com, HealthDay, ScienceDaily, and Reuters Health.
Dr. Jain is a member of the American Shoulder and Elbow Surgeons (ASES) which is granted by invitation only to national and international leaders specializing in shoulder and elbow disorders. Dr. Jain is a reviewer for several orthopedic, shoulder, physiatry, sports medicine, and general medical journals. He is on the editorial board for leading specialty journals – the Journal of Bone and Joint Surgery and the American Journal of Physical Medicine and Rehabilitation.
Dr. Jain has received several awards for his clinical and research work on a regional and national level. These include the McLean Outstanding Resident/Fellow award and Young Academician award from the Association of Academic Physiatrists, and several excellence in research/best presentation awards.
One of the most enjoyable aspects of his professional life is education and training of students, residents, and fellows. On a personal note, he enjoys music and spending time with his wife and three children.
Education
Fellowships
Brigham and Women's Hospital/Harvard Medical School, Department of Orthopedics, Boston, MA
Shoulder and Elbow
2010
Brigham and Women's Hospital/Harvard Medical School, Boston, MA
Epidemiology and Outcomes
2003-2005
Duke University
Sports Medicine Research
2002-2003
Residency
Spaulding Rehabilitation Hospital/Harvard Medical School, Boston, MA
Physical Medicine and Rehabilitation
2010
Graduate
Master of Science in Public Health (MSPH), Health Policy and Administration
University of North Carolina at Chapel Hill, Chapel Hill, NC
2002
MD (MBBS)
Baroda Medical College, Maharaja Sayajirao University, India
1999
Past Academic and Professional Appointments
Assistant Professor of Physical Medicine and Rehabilitation
Orthopedic Surgery
Harvard Medical School
2012-2014
Assistant Professor of Environmental and Occupational Medicine
Epidemiology
Harvard School of Public Health
Boston, MA
2014