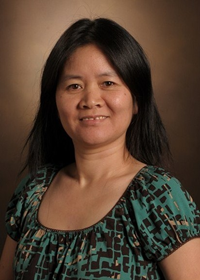 Chanjuan Shi, M.D., Ph.D.
Professor of Pathology, Microbiology and Immunology
C-2310D MCN
1161 21st Avenue South
Nashville
Tennessee
37232-2582
GI and liver pathology, pancreatic neoplasms
As a gastrointestinal (GI) and molecular pathologist, my clinical focus is on provision of expert cutting edge surgical and molecular pathology services. My particular areas of interest are GI and pancreatic neuroendocrine tumors and pancreatic pathology. My research mainly focuses on pathobiology of GI and pancreatic neuroendocrine tumors and identification of diagnostic, prognostic and therapeutic biomarkers for colorectal and pancreatic cancer. In addition, I provide expertise in interpretation of histopathologic changes and immunohistochemical findings in animal models of GI and pancreatic diseases and in human GI and pancreatic diseases to collaborative scientists at Vanderbilt.
Publications on