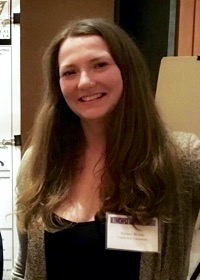 GSA Speaker Coordinator, Microbe-Host Interactions Graduate Program
Department of Pathology, Microbiology and Immunology
Cassat Lab
1035 MRB4 (Light Hall)
2215-B Garland Ave
Nashville
Tennessee
37232
Originally from North Carolina, I completed my undergraduate studies at the University of North Carolina at Chapel Hill in 2014. While at UNC, I completed a senior honors thesis in the lab of Dr. Anthony Richardson in the field of Staphylococcus aureus pathogenesis. I joined the Vanderbilt Interdisciplinary Graduate Program in 2014.
Research Description
I entered the Microbe-Host Interactions Graduate Training Program in the lab of Dr. Jim Cassat, with the goal of understanding the metabolic and virulence programs that allow S. aureus to survive within bone during osteomyelitis.