Allison Stepuszek worked as a nurse in Vanderbilt's Neurology department for three years prior to completing her training as a Nurse Practitioner and transitioning to her new role as a provider in the Sleep Division. She enjoys the unique capacity of Sleep Neurology to positively impact other areas of her patients' well-being. When not working, Allison is likely training for her next big race or spending time with her family.  
Tell us about your background and how you landed at Vanderbilt.
I'm originally from the Chicago suburbs. I went to nursing school at Marquette University. After college I worked in Chicago as a nurse, mainly focusing on oncology and women's health. I came down to Nashville for my DNP degree at Belmont, and I got certified as a Family Nurse Practitioner (FNP) there. In 2018, while I was still in school, I started a job at Vanderbilt in the Neurology department. I've been here ever since!
What is it about your specialty that piqued your interest?
When I was in school, I actually floated around in all the different divisions of neurology. I got to see all aspects of neurology and just fell in love with it during that job. What I like about sleep neurology specifically is how much it affects your other body systems—mental health, cardiology, pulmonology, etc. So if you get a patient back to sleeping well, you can really impact their whole life which is cool. 
Since I'm certified as a FNP, I can take care of both pediatric and adult sleep patients. I really like caring people throughout their whole lifespan, so it's fascinating to see all ages with my current role.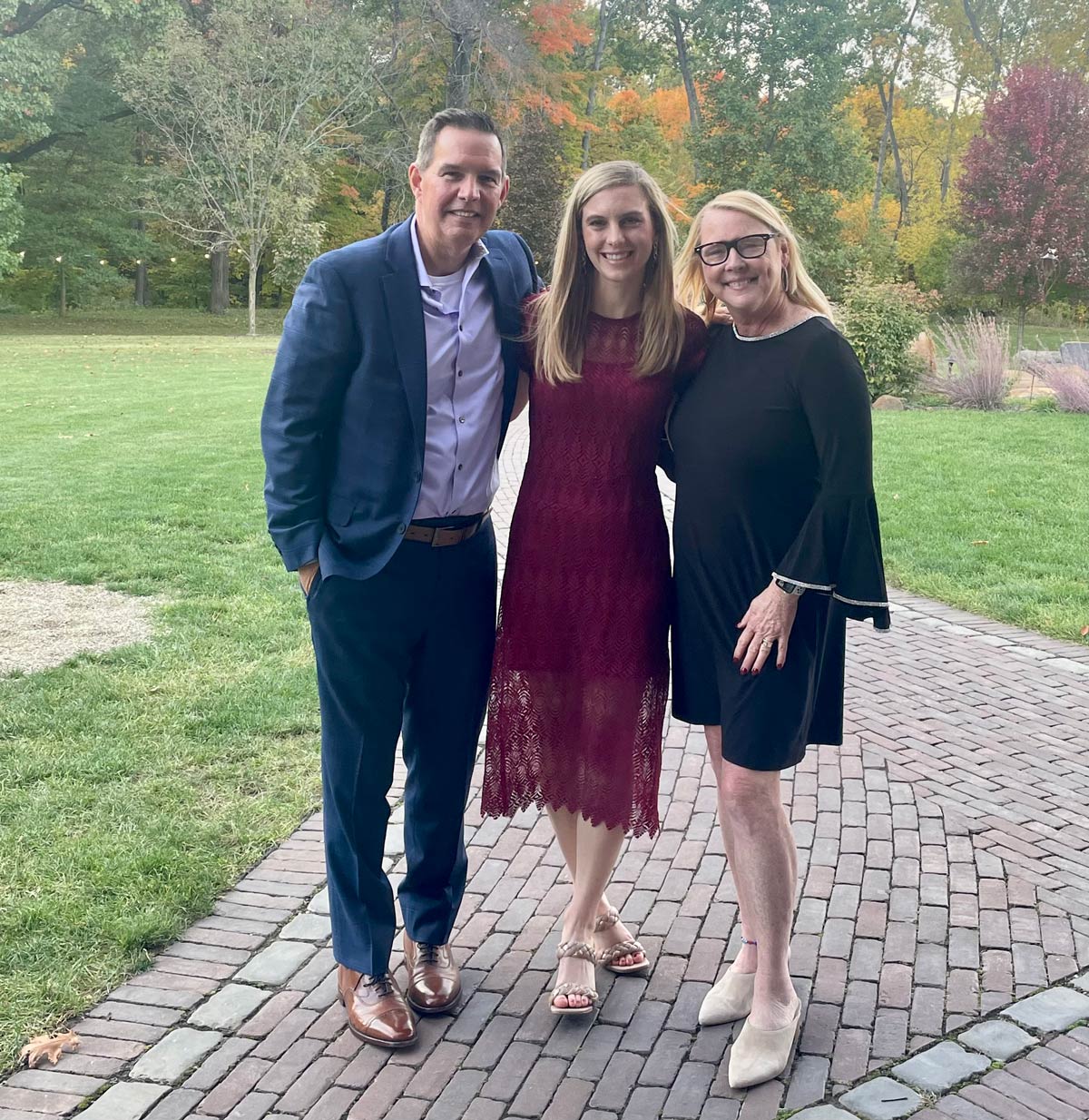 What are some of the most rewarding aspects of your job? What about challenges? 
What's so hard about healthcare in general and especially neurology is that there's all kinds of new research and new treatments. So staying informed about all of it can be a challenge. But when you can take all that, plus your training, to really impact someone's quality of life—that's the most rewarding thing. 
Who have been some inspirational or encouraging mentors along the way (personally or professionally)?
Personally, my parents are two of the most hard-working, caring people I've ever met. Professionally, I have been so lucky to work with so many NPs and PAs at Vanderbilt. They are all so smart and so helpful. I consider them friends in addition to coworkers. We make a great team. Especially as I've made the transition from a nurse to a provider, they've been very supportive. 
How do you like to spend your free time? 
I really love running, and I've been able to do more of that lately. My favorite place to run is right around Vanderbilt's campus. My next big run is a half marathon with my brother in Arizona after the New Year. We always do a Turkey Trot on Thanksgiving. I also like doing the Rock & Roll Marathon here in Nashville. I like running because it helps clear my head, be outside, and de-stress a little bit. 
I also really love traveling. I like going to new restaurants, and spending time with friends and family.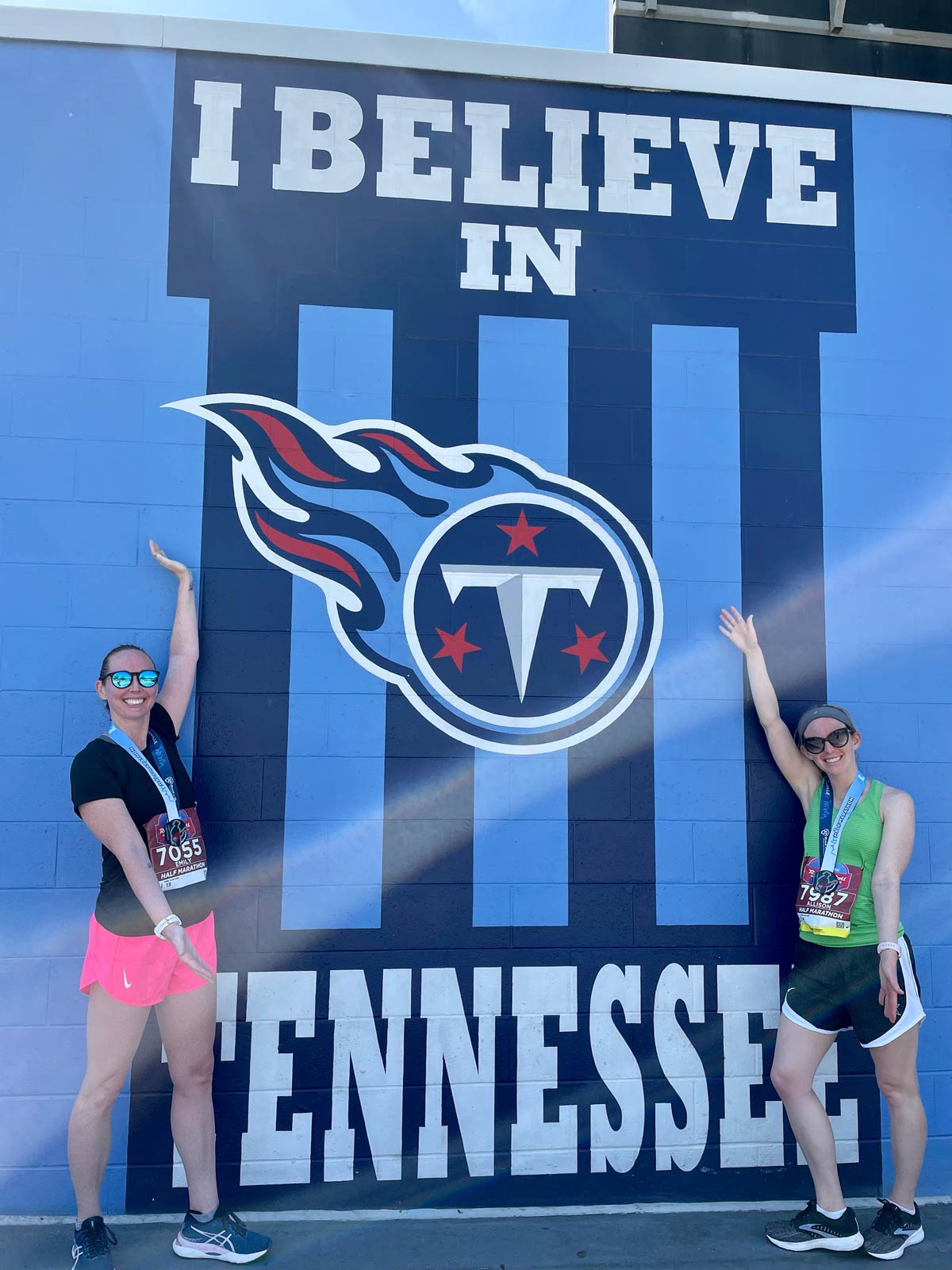 What is on your travel bucket list?
My family actually just went to Scotland in September. It was beautiful! We really want to go to Alaska and do some hiking up there next. Being from Chicago, we usually try to go to warm places. But Alaska is a place we've never been where we have always wanted to go.  
What are you currently reading/watching/listening to? 
I do a little of all three. I love to watch college football. Unfortunately I'm an Iowa Hawkeye fan, so we're not doing too well. But I consider myself an honorary Tennessee fan. My favorite podcast is Stuff You Should Know. 
What advice would you give to someone considering a career as a nurse practitioner?
I would probably recommend just trying to get as much healthcare experience as you can. That's the best advice I received during training. It allows you to explore what areas you are passionate about because there's so much you can do in healthcare. I'm glad I had a wide range of experiences so I could find what I loved. 
It's also important to have a mentor or others who can support you. This career involves a lot of training and long hours, so having a support system in place is important.