Overview
Clinical workstations are devices that are used for patient care and are typically shared. As part of the transition to Windows 10, most clinical workstations will be replaced with new hardware. IT teams will work directly with designated "site leaders" in areas across VUMC to ensure a smooth replacement of hardware and transitioning users to become familiar with using Windows 10. 
What will my Windows 10 experience be?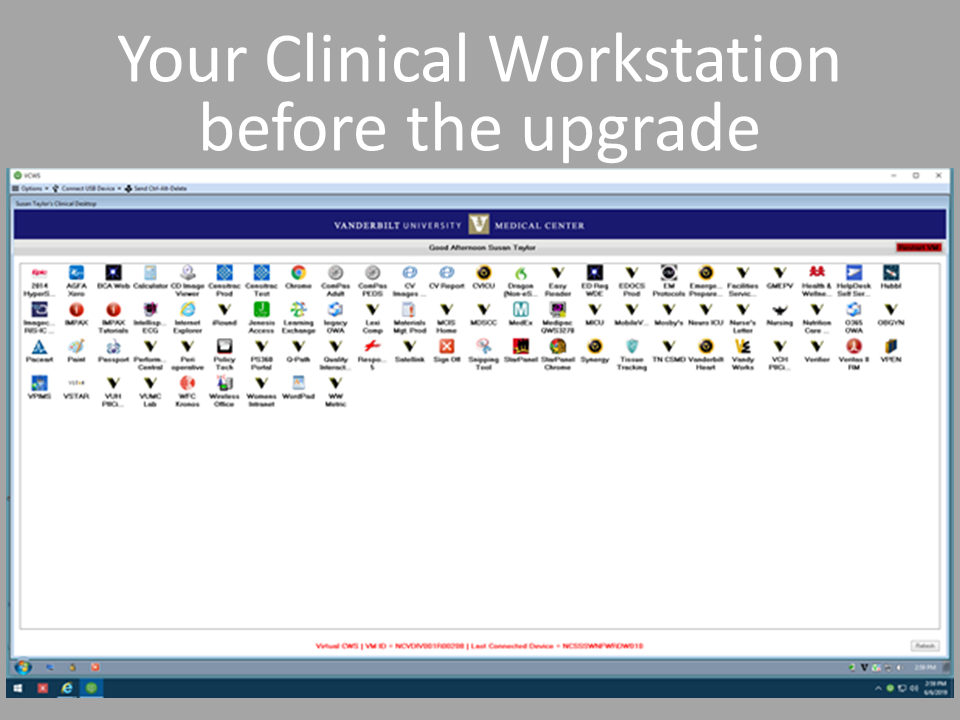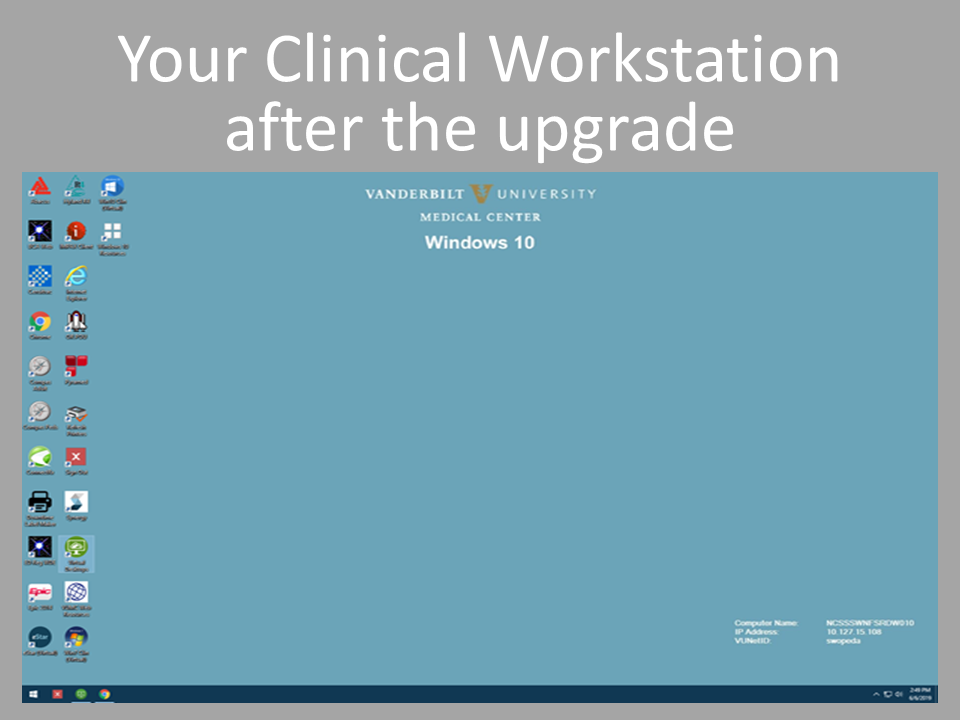 You don't need to touch your machine. VUMC IT/NTT support will be onsite the day of your upgrade to assist. A designated site leader in your area will communicate with you about what to expect before, during and after the transition. 
To best prepare for your new Windows 10 experience, please review the Quick Start Guide and engage in the short eLearning below. 
Get the Quick Start Guide. 
Click the image below to enroll and take the short eLearning (will be redirected to the Vanderbilt Learning Exchange):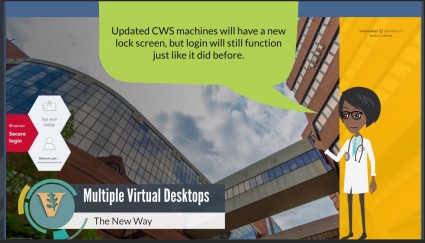 When will I be upgraded?
The schedule for replacing Windows 10 depends on several variables and therefore frequently changes. The Windows 10 team will proactively communicate with site leaders from areas with CWSs that have not yet transitioned to Windows 10 to notify them when their area is scheduled to transition. Questions regarding schedules should be directed to your area's leadership.
Need help after the upgrade?
After your upgrade, you may be looking for certain applications and how to find them from your CWS. See our helpful "Where's My App?" resource. 
Many users regularly use Impax. If you are accessing Impax BEFORE October 13, 2019, please see this helpful Tip Sheet. If you are accessing it AFTER October 13, 2019, please see this Tip Sheet. 
If you need assistance after your transition to Windows 10, please see our Tip Sheet for more detail on how to enter a Pegasus ticket. 
Print the CWS Rollout Checklist.

Any questions regarding the transition to Windows 10 should be sent to Daniel Swope at daniel.a.swope@vumc.org.

Information Session

All site leaders should attend an information session hosted by the Windows 10 team. Information sessions will provide more detail on responsibilities as a site leader:

Communicating expectations with team members
Tracking colleague education
Arranging optimal time of day/evening/night for deployment
Designating staff representative(s) to oversee exchange of equipment
Elevating issues related to installation of new equipment and/or Windows 10

Each information session will be 60 minutes and will allow ample time for questions. Sessions will be held in various locations around VUMC, aligning geographically with the Windows 10 rollout schedule.

Register for an information session: log into the Learning Exchange and search for course "Site Leader Windows 10 CWS Rollout Info Sessions".