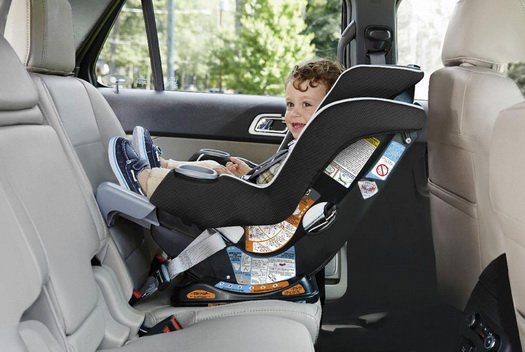 As the holidays approach, it can be a good time to think about buying a car seat. There are a couple of tips to keep in mind when you are buying a seat and also how to make sure you are not getting a counterfeit seat. With COVID-19 online shopping will be a good option to avoid crowded areas, but it is important to follow a couple of guidelines to ensure you get a seat that meets federal safety guidelines. 
When buying a seat, it is important to get one that fits your child, one that fits in your car, and one you can install correctly every time. It is always important to check the height and weight limit of the seat to ensure you get one that is appropriate for your child. You can learn more about and the different types of seats before you buy a seat. 
The National Highway Traffic Safety Administration also has developed resources to help you know which type of seat to use and also gives you the option to compare various types of seats. Once you know which type of seat to buy, it is important that you buy one that meets federal guidelines. When buying online, it can be difficult to make sure you are getting the seat from a third-party, which may increase the risk for a counterfeit seat. 
A couple things to keep in mind when you are buying a car seat online: 
Buy the seat directly from the manufacture so you can ensure the seat is not a knock off or counterfeit seat. 
Be carefully when buying seats off amazon or other sites that allow third parties to sell seats, which greatly increases the risk of getting a counterfeit seat, which is unsafe as it probably does not meet the federal safety guidelines. 

Even if the seat looks very similar to the manufacture seats, it may not have met safety standards 

Be careful with deals that seem too good to be true or the seat is being sold for very cheap. 
Check the American Academy of Pediatrics to see if the seat is listed on the website. All the seats that are listed on the website meet federal safety guidelines. 
When buying from a retailer, make sure it is a reputable retailer who sells seats directly from the manufacture such as Target, Buy Buy Baby, Nordstrom etc. 

Also, check to make sure they have return policy, where the seat can be easily returned. 

Never buy a used or secondhand seat off of eBay or Facebook marketplace. We do not recommend buying a used seat because you do not know the history of the seat and if the seat has been in a wreck or is missing any of the safety features. 
After you bought the seat, you can look for a couple of things to ensure the seat meets federal safety guidelines and safety requirements. 
Every new car seat should come with a registration form that you should fill out in order to get important recall information. You can learn more about registering your car seat and how to do it once you locate the label. 
Check for labels and make sure there is one on the seat that says it meets Federal Motor Vehicle Safety Standards (FMVSS). 
Check to make sure the seat came with an owner's manual and instructions on how to install the seat. 
Look to see if there is a label on the car seat that has height and weight restrictions. 
Locate the model number, date of manufacture, and name of seat, which is typical on a label on the bottom of the seat. 
If you cannot locate any of these items, contact the seller and see if you can return the seat. Do not use the seat unless you can find the FMVSS label. It can be very dangerous to use a counterfeit or knock off seat as the risk for injuries goes up significantly. 
Holidays can be a great time to get or receive gifts and car seats are such a critical safety item for your child. When bought correctly, the gift you will be giving will help keep your child as safe as possible.