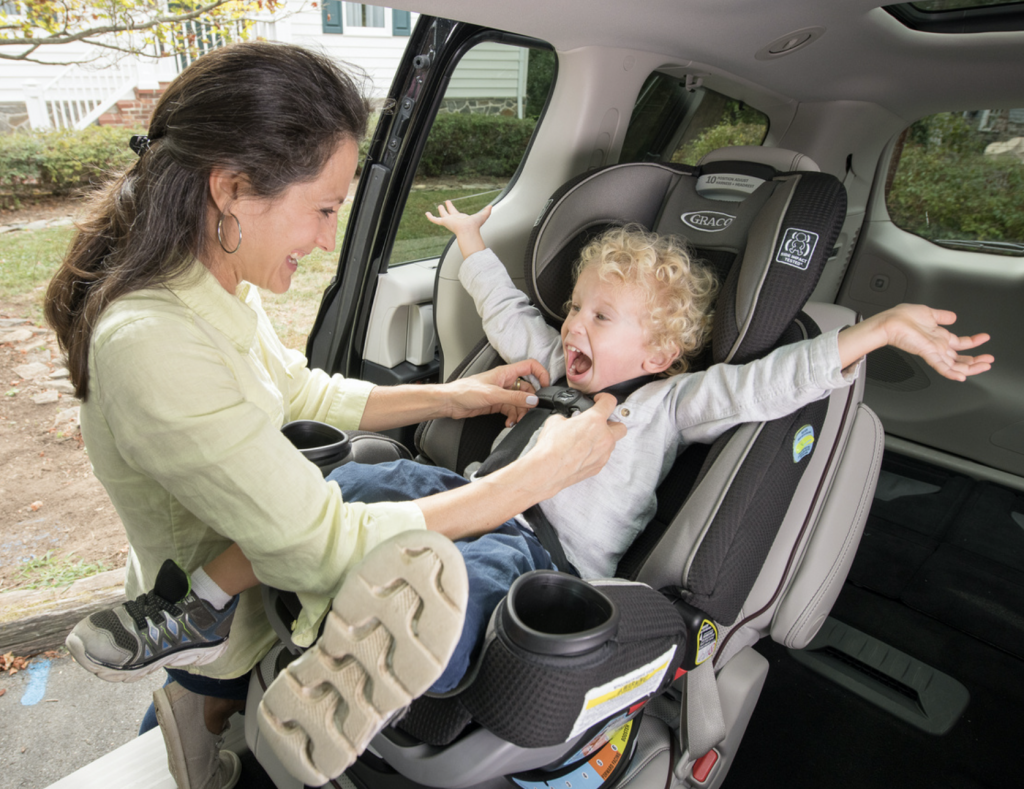 With continued sickness and as the days get cooler, it can be a great time to do some cleaning with your car and car seat. Before you remove anything from the car seat, it is important to refer to your manufactory manual. Each car seat is different and have various guidelines about specific cleaning details. The manual will be your best resource for what cleaning supplies you can use and specific directions for how to clean your unique car seat.
he Centers for Disease Control and Prevention (CDC) recommends that surfaces be disinfected using an Environmental Protection Agency (EPA)-registered disinfectant. However, car safety seats and seat belts, as specified by the manufacturer, may be cleaned but must not be disinfected, because chemicals can degrade the necessary strength, possibly affecting the safety of the seat. In most cases, all parts of car safety seats and vehicle seat belts can only be cleaned with mild detergent and water but be sure to check your manual first. 
Another way to ensure you are properly reinstalling the car seat correctly after the cleaning process is to take a picture of the seat exactly how it currently is.  It is important to document any areas where the straps pass through and upholstery is secured to the seat. Also, it is critical to take pictures from various angles (above, below, front, and back) to help you remember exactly how the seat was installed. 
Once the car seat has been removed, this is a great time to vacuum the area around the seat to clean up any left-over snacks or food items. When washing the car seat, be sure not to remove any labels or instructions, as these are necessary to ensure the safety of the seat. After washing the car seat, be sure to. allow enough time for the car seat to dry before placing the child back into the seat. For some fabric materials, it can take a while to dry, so it is important to plan accordingly.
Fall is also a great time to check the expiration date on your car seat. This can be located on the manufacture label on the sides or base of the car seat. Typically, car seats are only good for six years after the manufacture date. If your car seat is expired, it is very important to get a new car seat to ensure the safety of your child. 
Also, refer to instruction manual to double check you have installed it correctly. 
Fall is great time to enjoy the cooler weather with your family! By cleaning your car seat properly, your car seat can have a fresh new look for this fall weather. 
If you have other questions about car seats, be sure to go to Safe Kids.
For more tips on car seat installation, refer to the National Highway Traffic Safety Administration.