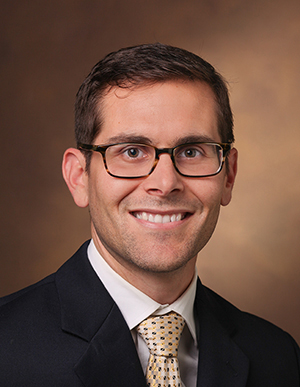 James Carlucci, M.D., M.P.H.
Division of Pediatric Infectious Diseases
Global Health Topic(s): Pediatrics, Infectious ­Diseases, HIV/AIDS, Tuberculosis, Malaria, Hepatitis C, Epidemiology, Quality Improvement, Implementation Science, Global Health Systems/Delivery, Technical Assistance Service (PEPFAR), Education and Training (Capacity Building)
Project Country(ies): Mozambique, South Africa
Dr. Carlucci received his undergraduate degree in Biology from Santa Clara University. He earned his M.D. from Vanderbilt University School of Medicine and completed a combined Internal Medicine-Pediatrics residency at Vanderbilt University Medical Center. Upon completion he joined the Baylor International Pediatric AIDS Initiative and served as a Global Health Corps physician in Lesotho. He returned to Vanderbilt in 2014 and subsequently completed sub-specialty fellowship training in Pediatric Infectious Diseases and also obtained an MPH degree with an emphasis on epidemiology and global public health. Dr. Carlucci is board certified in Internal Medicine, Pediatrics, and Pediatric Infectious Disease. 
Dr. Carlucci's research is focused on improving health services for HIV-exposed and HIV-infected children in resource-limited settings. In particular, he is interested in developing and implementing strategies for improving retention in pediatric HIV services in sub-Saharan Africa. Additionally, Dr. Carlucci serves as a Pediatric Care and Treatment Technical Advisor for Vanderbilt affiliated CDC/PEPFAR funded programs in Mozambique, and he collaborates with University Eduardo Mondlane´s faculty of medicine and school of public health to build capacity for HIV related implementation science and quality improvement initiatives in Mozambique. Dr. Carlucci is also active in direct patient care and sees patients at Vanderbilt Children's Hospital. 
Education
M.D., Vanderbilt University 
M.P.H., Vanderbilt University