Fluorescent Cell Counter
The Invitrogen Tali is an automated cell counter. It requires the use of Tali Cellular Analysis Slides that can be purchased at the Flow Cytometry Shared Resource. The Tali has the capability to excite and enumerate Green and Red fluorescence Proteins (GFP and RFP, respectively). This instrument can also run assays for cell viability and apoptosis using prefabricated kits from Invitrogen. Training is available upon request.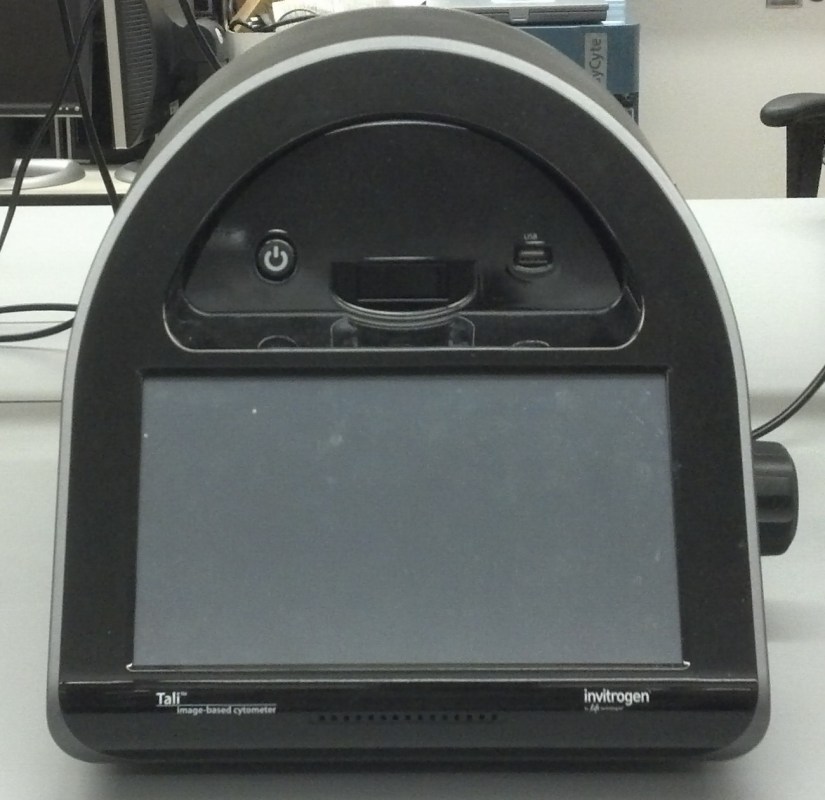 This instrument can take up to 20 pictures of your cells so that you can see your samples, a picture can be generated to show the Green/Red fluorescent cells, a CSV file can be created for easy drop into Excel, and a full PDF report can be made detailing the results of the sample.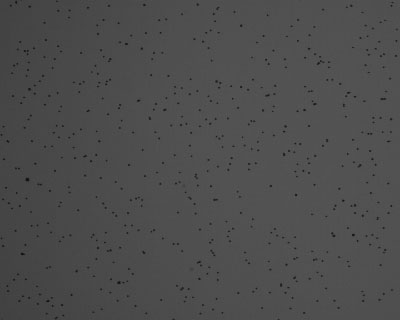 Bright field image

GFP Labeled Cells