Vanderbilt University School of Medicine invites applications for the summer Medical Student Research Training Program (SRTP) in Diabetes and Obesity, Kidney Disease, and Digestive Disease. This program is funded by the National Institutes of Health (Diabetes, Digestive and Kidney Diseases branch) and allows medical students during the summer between the first and second year or second and third year to conduct diabetes and obesity-related research, kidney disease and hypertension-related research, or digestive disease research under the direction of an established scientist. Prior research experience is not required.
The objectives of this program are:
to provide the opportunity for the student to conduct diabetes and obesity-related research, kidney and hypertension-related research, or digestive disease-related research in order to gain an improved understanding of research and career opportunities in biomedical research
to provide an atmosphere that encourages and facilitates student interaction with a diverse group of established investigators and clinicians
to give participants a comprehensive and current understanding of diabetes mellitus, its clinical manifestations and its unsolved problems
The program started in the summer of 1975 and during the past 42 years over 1000 students from more than 100 medical schools have participated. Each summer 32 medical students participate in the program. Click HERE for a list of students who recently participated in the program. Each student chooses an established Vanderbilt investigator in the field of Diabetes, Obesity, Kidney Disease, or Digestive Disease. The areas of research are quite broad and range from basic laboratory studies to clinical studies in humans. Program staff will assist students in selecting a preceptor. The Vanderbilt faculty member and the medical student jointly design a research project which is then conducted over the course of the summer. At the conclusion of the summer, each student presents a brief summary of his/her work in a national research symposium. In addition to working on his/her own research project, each student attends a series of seminars addressing various clinical and research aspects of diabetes mellitus and its complications, kidney disease and hypertension, and digestive disease. Through these seminars, Vanderbilt faculty alert students to recent advances in basic and clinical research and treatment options.
Each student receives a stipend (currently calculated at a rate of approximately $2,000 per month) from which expenses for travel, food and housing may be paid. The stipend amount is prorated based upon the actual number of days a student participates in the program. Students are expected to spend 2-3 months in the program.
Note: You must be a U.S. Citizen or permanent resident to participate in this program.
---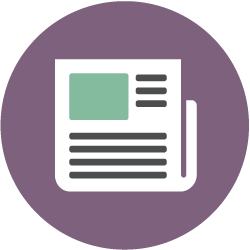 "Impact of Medical Student Research in the Development of Physician-Scientists"
---
Any questions regarding the program should be directed to:

Student Research Training Program (SRTP)
Vanderbilt University Medical Center
2213 Garland Avenue
7465 MRB IV
Nashville, TN 37232
Phone: (615) 875-6072
E-mail: stu.res@vumc.org
 
The Vanderbilt Medical Student Summer Research Training Program is supported by the Vanderbilt Short Term
Research Training Program for Medical Students (NIH grant DK007383), Vanderbilt Reearch Training in
Diabetes and Endocrinology (NIH grant T32 DK007061), and the Vanderbilt Diabetes Research and
Training Center (NIH grant DK20593).